A widely followed crypto analyst is sharing his latest plan on Bitcoin (BTC) while charting out what's next for Dogecoin (DOGE).
Pseudonymous crypt trader Rekt Capital tells his 353,200 followers on the social media platform X that he plans to dollar cost average into BTC in preparation for the Bitcoin halving.
"BTC 
My plan is to dollar cost average for the remainder of the Pre-Halving period in preparation for the parabola after the Halving."
The Bitcoin halving is a programmed event that reduces the reward for mining new bitcoins by half every four years, making Bitcoin more scarce and valuable over time. The next halving is scheduled for April 2024.
Dollar-cost averaging is a strategy of investing a fixed amount of money at regular intervals, regardless of the price of the asset. This can help investors to reduce their risk and lower their average cost per share over time.
Rekt Capital also breaks down Bitcoin's candle chart.
"BTC 
Get through Candle 3
And you'll be rewarded with Candle 4 and Candle 1."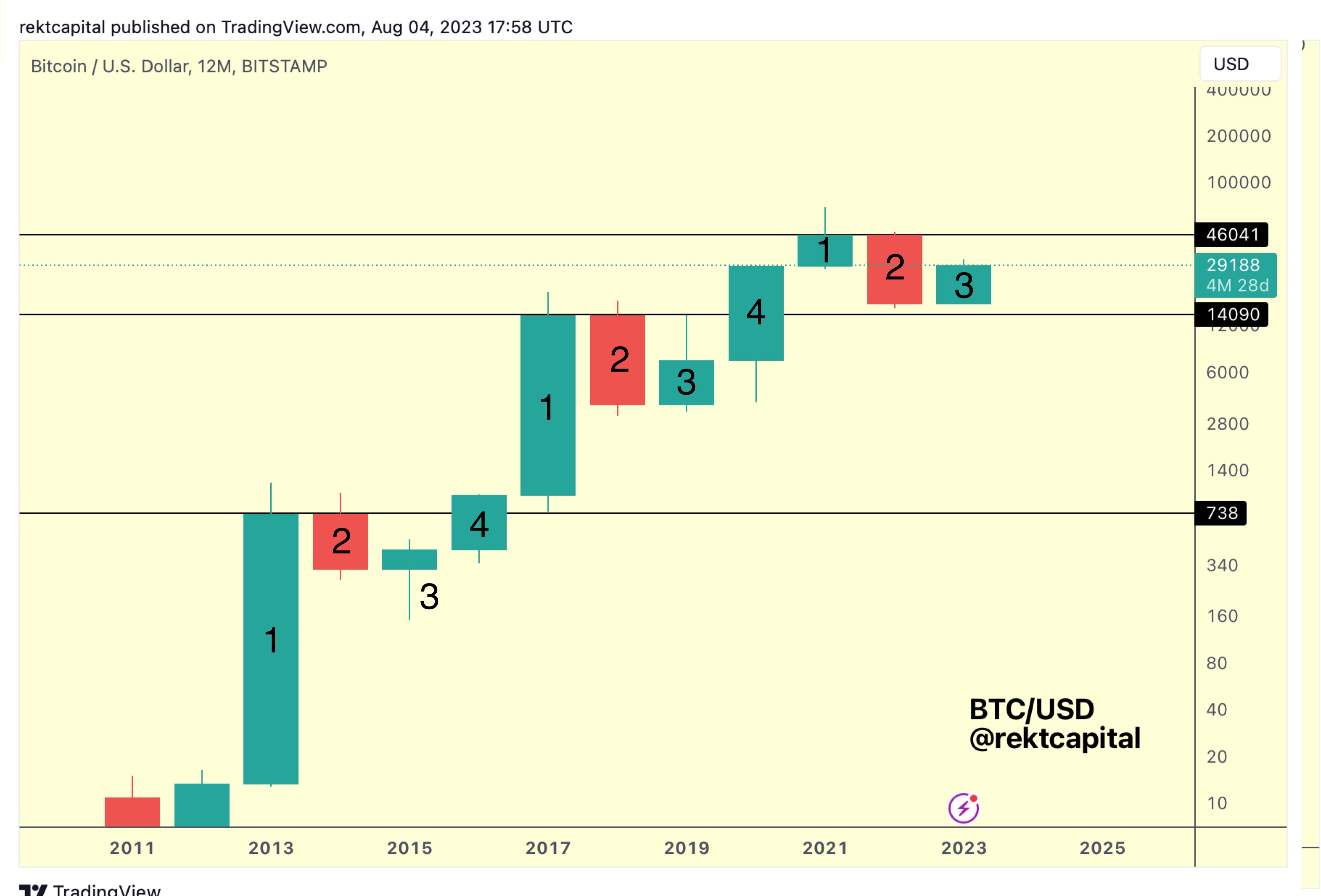 A candle chart is a type of financial chart used to describe the price movements of a security, derivative, or currency. Each candlestick represents four important pieces of information for that period: open, close, high, and low.
BTC is worth $26,623 at time of writing.
Diving into Dogecoin in his Altcoin Newsletter, Rekt Capital says that, even though DOGE has been moving down for the past few weeks, there may still be a bullish divergence forming.
"As long as DOGE maintains the Channel Bottom as support as it has done thus far, this Bullish Divergence may very well play out and enable price to revisit the Channel Top over time.
Macro-wise, DOGE is consolidating inside this Channel until further notice."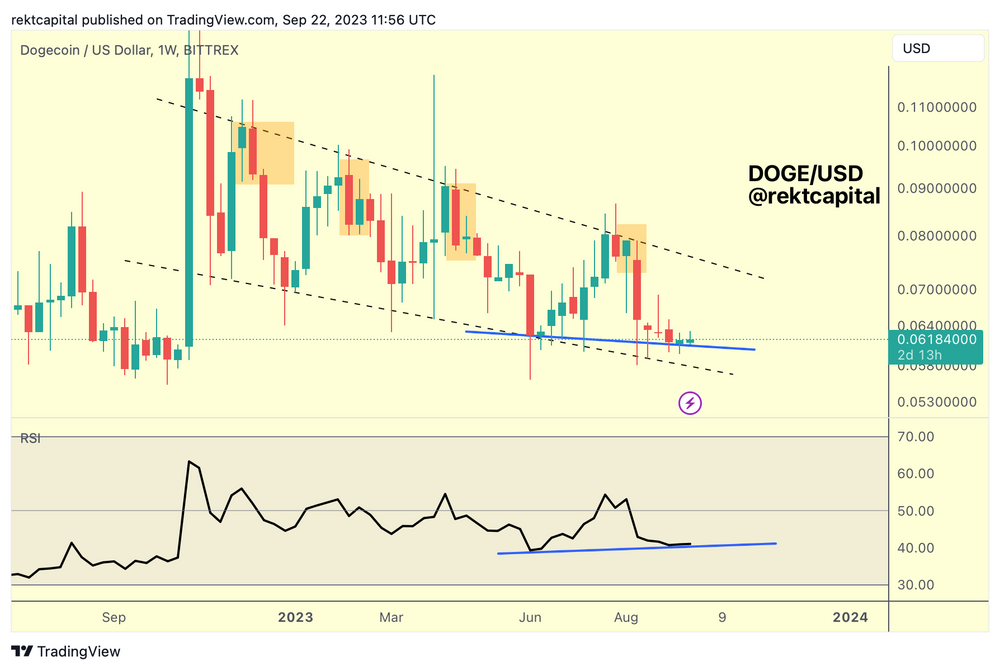 DOGE is worth $0.0615 at time of writing.
Don't Miss a Beat – Subscribe to get email alerts delivered directly to your inbox
Featured Image: Shutterstock/breakermaximus/Sensvector


Read the full article here