Axie Infinity's latest breeding event, Lunacian Summer, will be available until September, the team announced. Players can use the features to integrate nine limited-edition parts to their new Axies. Meanwhile, the team is preparing the long-awaited game reboot: Axie Origin
What is Axie Infinity's Lunacian Summer all about?
Starting July 13th, players were able to enjoy the game's new breeding event, Lunacian Summer. Basically, this event helps players generate new Axies with exclusive parts.
Lunacian Summer comes with nine unique parts that boost your Axies' value. In addition, the team also introduced Shiny skins to the game. Combining six Summer skins on the same Axie will give you a premium body! Note that there's a different body color for each class. Most importantly, the Summer body parts and bodies will never appear in Axies again, the team said in an announcement.
Accordingly, Lunacian Summer will last until September 1st. The game's breeding automation features are disabled during the event.
In other words, players should start the process ASAP to get as many unique Axies as possible! Meanwhile, you can check out the game's Discord server for more tips and tricks on breeding.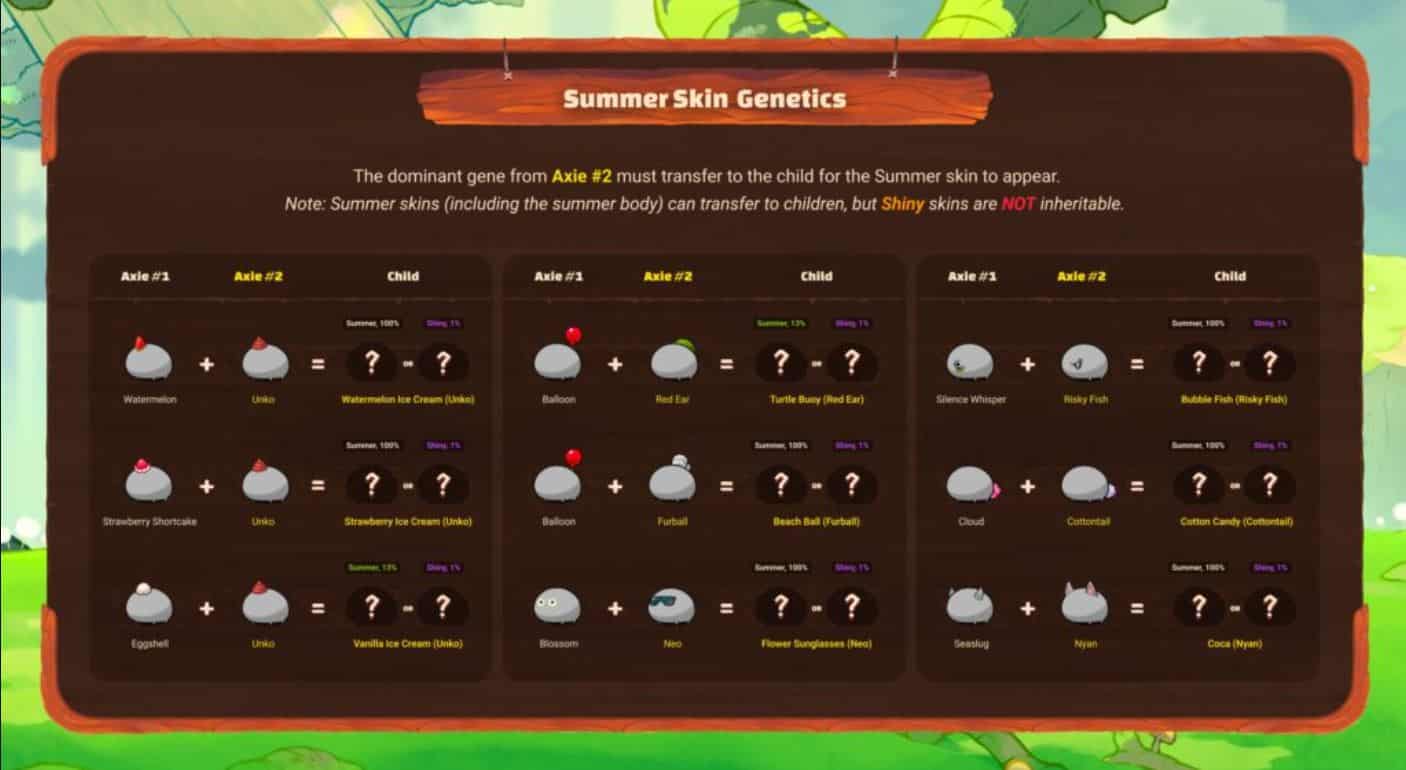 What else is the game up to?
Lunacian Summer isn't the only big event for Axie Infinity these days. In fact, the popular game is preparing to expand its ecosystem once again. The team will launch Axie Battles V3 (or Axie Infinity: Origin) – the latest version of the blockchain game.
Of course, this major upgrade comes with big changes for players. We expect a smoother interface, more in-game mechanics, and exciting character abilities.
All in all, the game is climbing towards success at lightspeed again. The news is definitely exciting after the team's ecosystem was shaken by the $625M hack last spring. From its Lunacian Summer to the upcoming version, Axie Infinity seems to be back on track.
Read the full article here