Tezos has established itself as one of the most popular blockchains for NFTs. Thanks primarily to its cheap transactions and low energy consumption, many NFT enthusiasts are now turning to Tezos instead of Ethereum. Amid this, if you are looking into buying Tezos (XTZ) or NFTs on the Tezos blockchain, you'd need to know what are the best Tezos wallets. 
But what exactly is a Tezos wallet and how can you put XTZ on your wallet? More importantly, how to invest in Tezos NFTs? This guide will answer all these questions and more!
What Is The Tezos Blockchain?
Founded in 2017 by Kathleen and Arthur Breitman, Tezos is a decentralised, open-source platform that "addresses key barriers facing blockchain adoption for assets and applications". Its website describes Tezos as an "energy-efficient blockchain where developers, artists, entrepreneurs, brands, and others from around the world build and engage with a network of decentralised applications."
Tezos is touted as a "green" blockchain—one of the primary reasons for its popularity. Essentially, the blockchain is built on the Proof-of-Stake (PoS) consensus mechanism. To be sure, as opposed to Proof-of-Work (PoW) blockchains like Ethereum, PoS chains' energy consumption is over two million times lower. 
Apart from this, Tezos also offers faster, cheaper transactions. In addition, it has the unique ability to self-amend. To explain, it can "improve itself over time" through a "formalised process of upgrade to its protocol". In simpler terms, Tezos has an on-chain, formal governance structure to propose, select, test, and activate protocols. 
For all these reasons, Tezos is increasingly becoming a favourite choice for NFTs.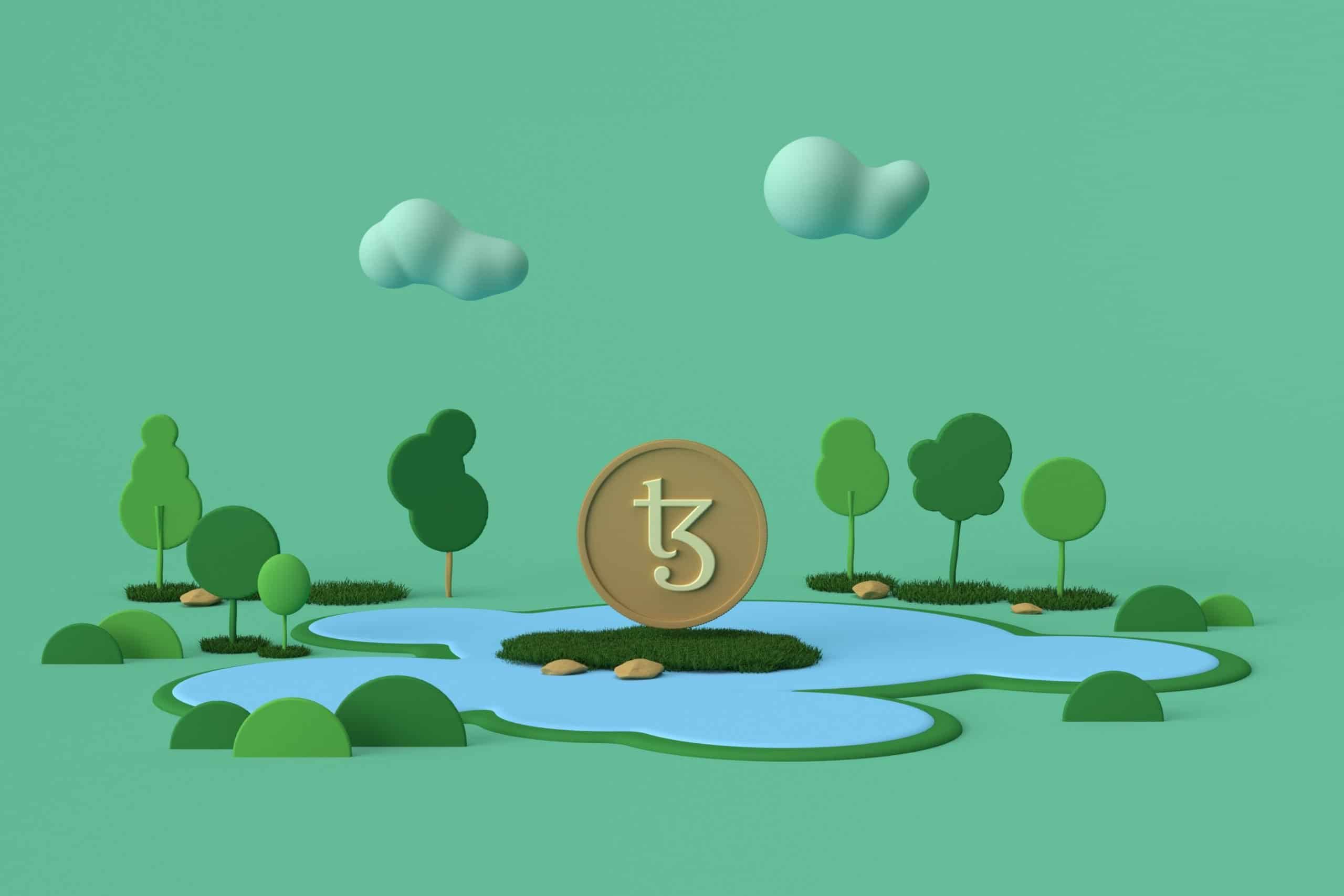 What Is A Tezos Wallet?
Put simply, a Tezos wallet is a crypto wallet that stores and manages XTZ, Tezos' native currency, as well as various Tezos NFTs. In other words, a Tezos digital wallet will serve as a home for your NFTs and crypto. It is where you can safely store and access your Tezos-based digital assets. 
The simplest Tezos wallet will allow you to hold, send, and receive XTZ. However, with more advanced wallets, you can lend crypto, stake, trade, and exchange tokens, and much more. Besides, while some wallets are only available as web wallets, others offer both web, desktop, and mobile versions. 
Now that we have covered the basics, let's take a look at the best Tezos wallets for NFTs.
Which Tezos Wallets Are Best For NFTs?
Since there is a range of Tezos wallets available in the market, finding the right one for you can be a daunting task. So we have curated a list of the best Tezos wallets for NFTs to make things easier for you:
1. Kukai 
Kukai is one of the best and most popular Tezos wallets available in the market. Developed by Sweden-based Klas Harrysson Consulting, Kukai is a convenient, easy-to-use, Tezos browser wallet. It was only in 2021 that the wallet added an update to safely store and display Tezos NFTs.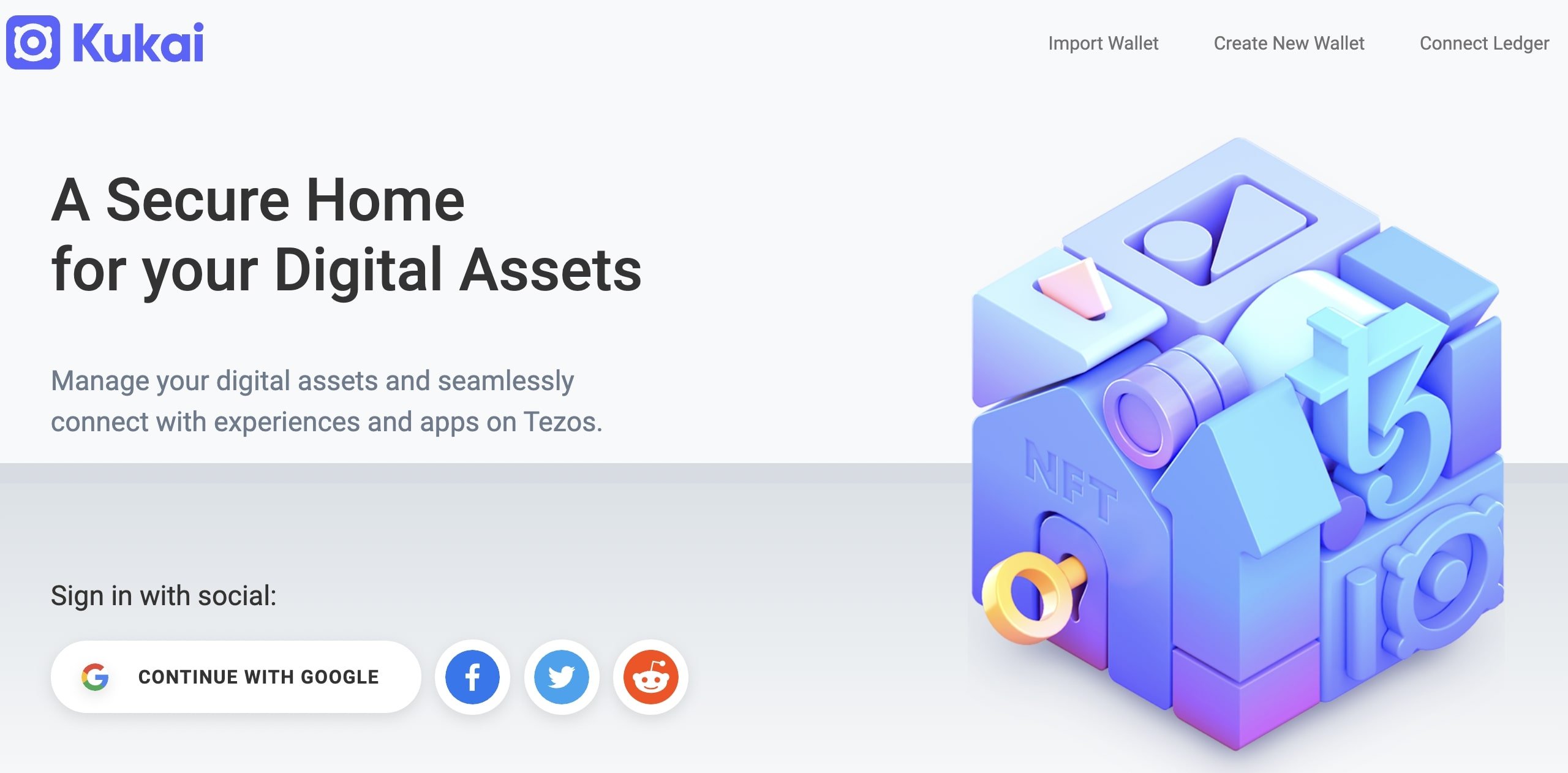 Furthermore, Kukai is a secure wallet and has cleared an independent external security audit. Notably, the wallet allows users to sign in using Google, Reddit, Facebook, and Twitter. This makes transactions much simpler—you don't have to deal with the hassles of lengthy wallet addresses. 
2. Temple
An open-source, decentralised crypto wallet, the Temple wallet is another popular Tezos wallet. You can use the wallet as a browser extension with a range of browsers. This includes Google Chrome, Brave, Mozilla Firefox, Opera, Microsoft Edge, and more. Temple also allows you to easily create and manage multiple accounts. What's more, you can even import your accounts from other Tezos wallets!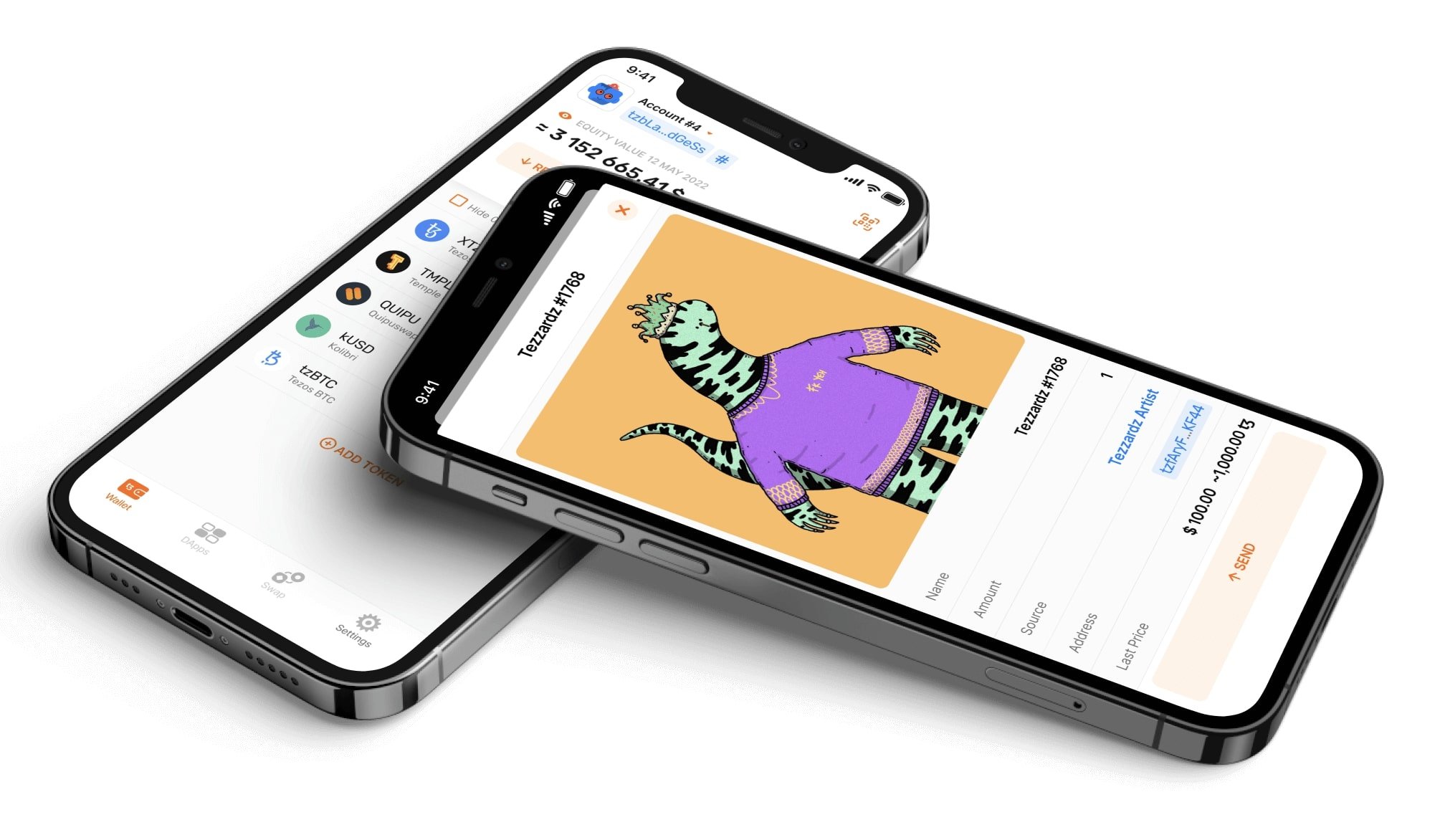 To be sure, Temple supports all FA1.2-FA2 (Tezos token standard) tokens and collectibles. In addition, you can receive, store, send, and swap your tokens within the wallet. The Temple wallet too has passed external security audits by Least Authority and Cossack Labs.
3. Umami
A Tezos desktop wallet, Umami is a user-friendly wallet suitable for both beginners and veterans. Nomadic Labs, a firm with extensive experience working with the Tezos blockchain, developed the wallet. It supports multiple accounts and has a range of dApps integrated into it.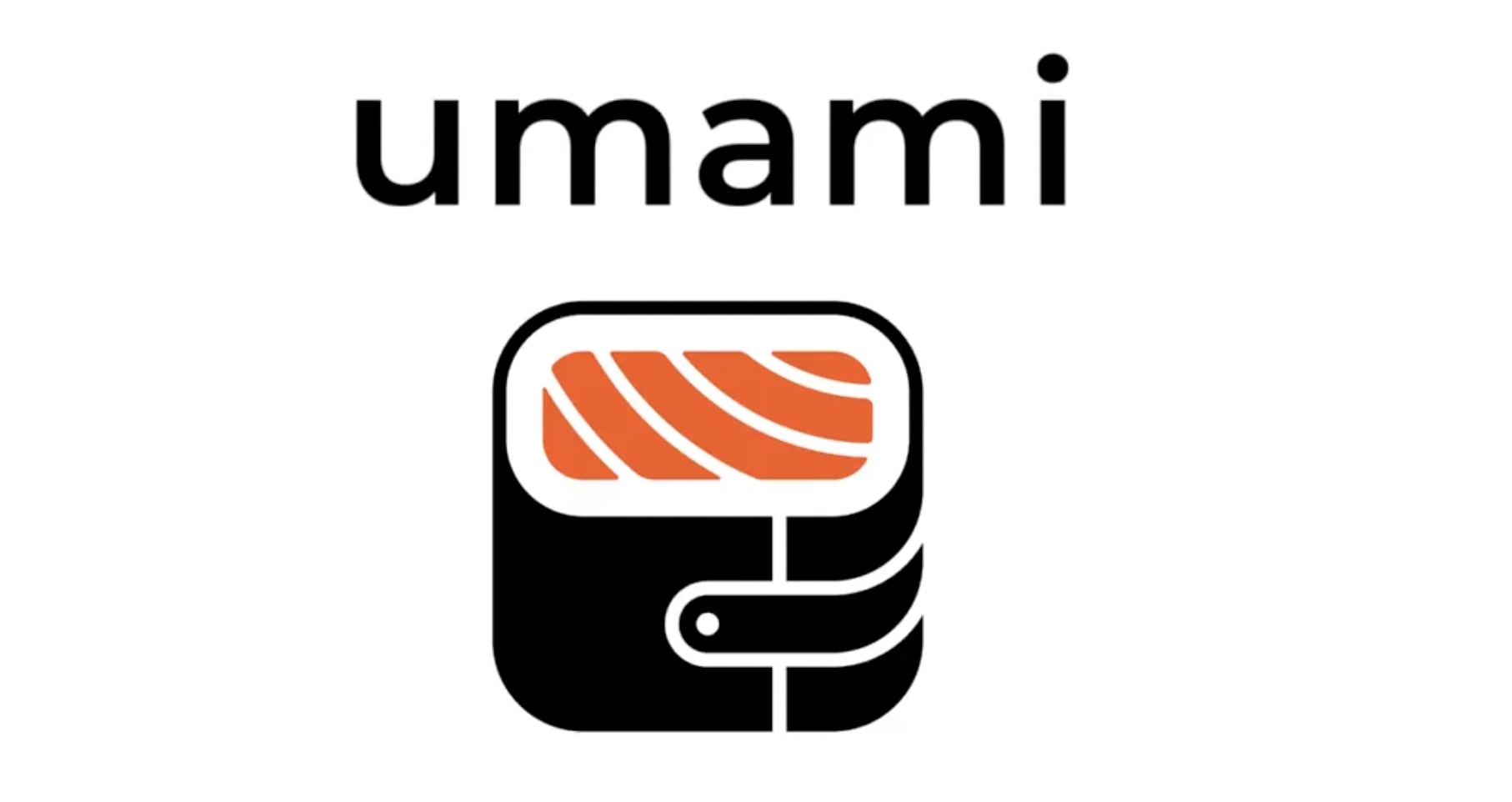 It allows you to easily send and receive Tezos tokens. On top of that, Umami also allows you to batch your transactions. This makes the wallet quite handy for those who regularly make high-volume transactions.
4. AirGap
AirGap is an open-source, mobile Tezos wallet available on both Android and iOS. It can also be installed on the desktop and supports macOS, Windows, and Linux. Further, it allows you to stake as well as exchange your tokens through a built-in crypto exchange.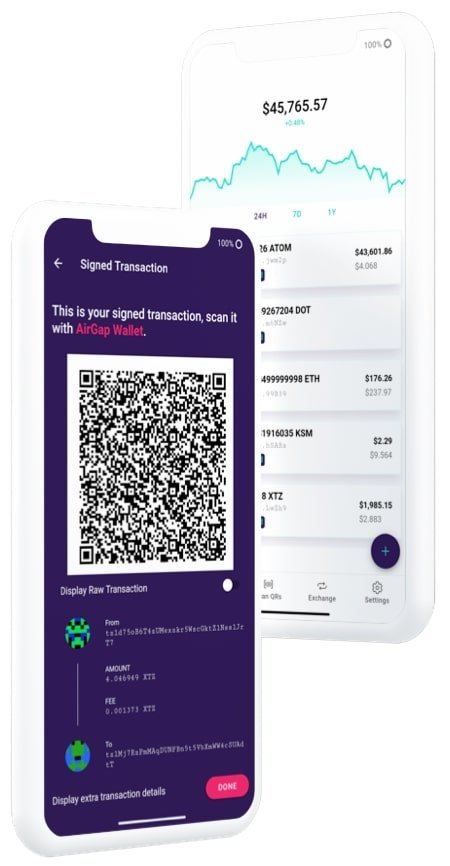 Notably, AirGap has security features similar to that of hardware wallets. To explain, the wallet allows users to install it on a separate mobile, wherein you don't require internet access to use the wallet. In fact, the wallet comes with two components: AirGap Vault and AirGap Wallet. The former is completely offline and installed on a dedicated smartphone to sign transactions. The latter, meanwhile, is installed on your everyday phone to store your assets.
5. Atomex 
Atomex is an open-source, non-custodial wallet that supports multiple cryptocurrencies, including Tezos. Notably, it is available as a web wallet, desktop wallet (supporting Windows, Linux, and macOS), as well as a mobile wallet (for both iOS and Android). Apart from Tezos, the wallet supports Bitcoin, Ethereum, Litecoin, USDT, tzBTC, tBTC, and wBTC as of now.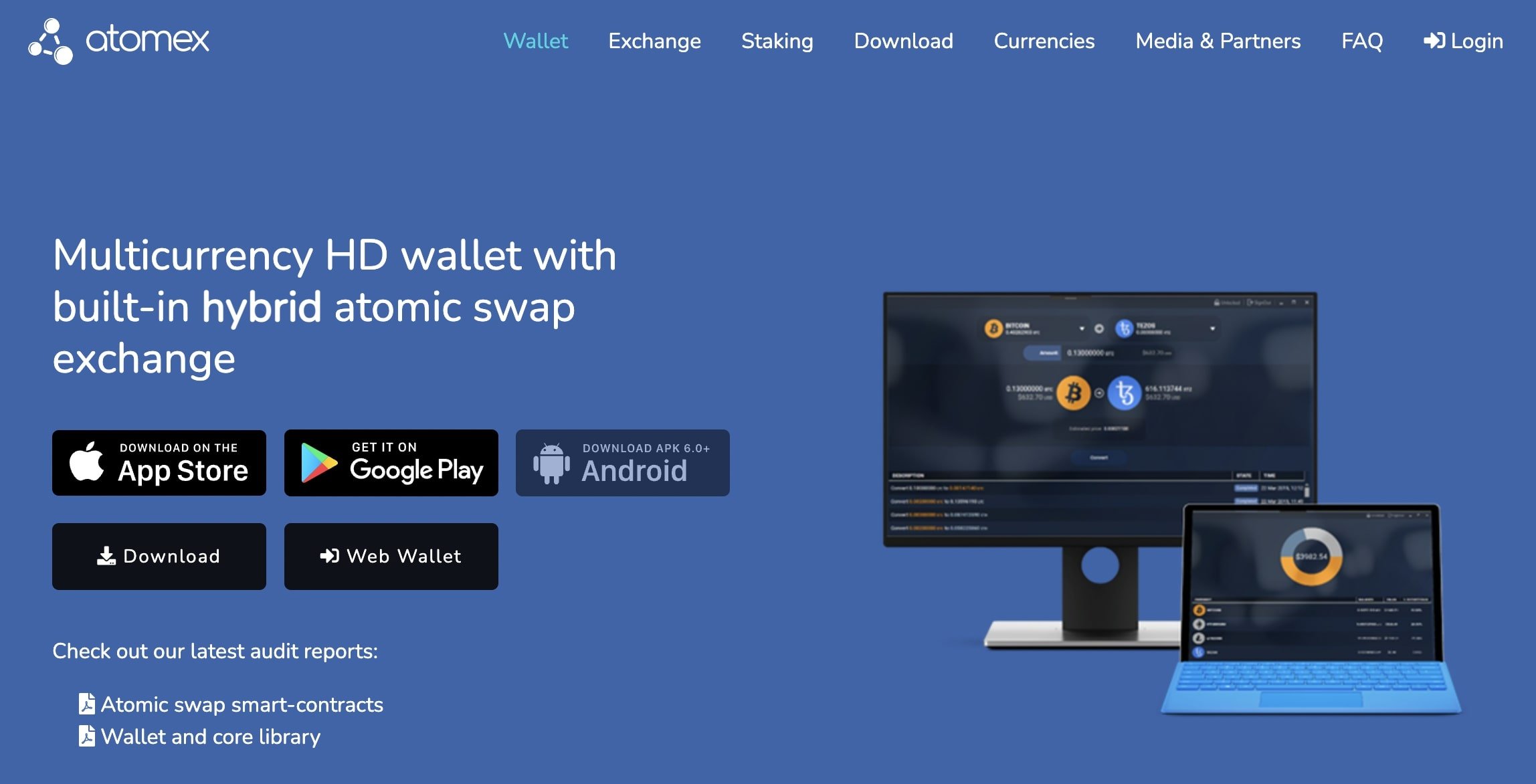 Reportedly, Least Authority audited the wallet late last year and verified its security. Moreover, Atomex has a built-in hybrid atomic swap exchange, that brings together the best features of both centralised and decentralised exchanges. Atomic swap allows users to make cross-chain transactions. According to its website, Atomic swap is a "technology for anonymous and secure exchange of digital assets without the need to trust a third party."
In addition, the wallet facilitates Tezos staking for a chance to earn passive income. What's more, it will soon add decentralised lending features.  
How To Put XTZ On Your Wallet
Of course, to invest in Tezos NFTs, you'll first need some XTZ. For this, simply purchase the desired amount of XTZ tokens from a centralised exchange like Coinbase, Binance, or KuCoin. Alternatively, you can opt for decentralised exchanges (DEX) or even crypto brokers. Once you buy your tokens, you can transfer them to your Tezos wallet.
On the other hand, some wallets, like the Trust wallet, allow you to buy XTZ directly from the app. With MoonPay integration, you can even use Visa or Mastercard to make the purchase.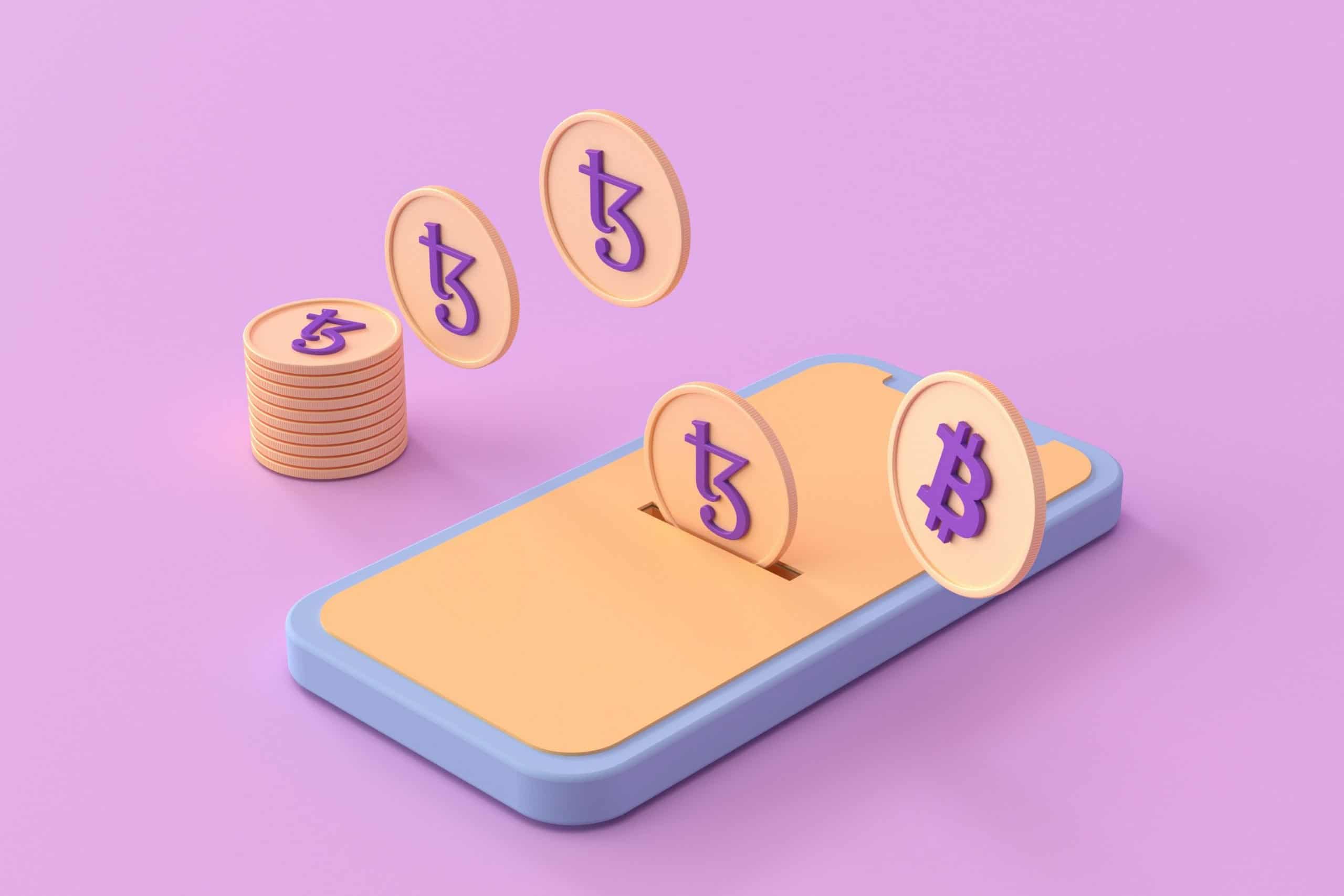 Securing Your Tezos NFTs
With NFT scams on the rise, simply storing your NFTs on a seemingly safe, hot crypto wallet is not sufficient to safeguard your assets. After all, anything connected to the internet is vulnerable to external attacks. This is why it is always recommended to use hardware wallets. 
Hardware crypto wallets store users' private keys offline, in a secure hardware device. This makes them less vulnerable to security breaches. Currently, Ledger is the best hardware wallet for the Tezos blockchain. Moreover, it is compatible with Kukai and Temple, two of the best Tezos wallets. 
All things considered, there are several Tezos wallets you can use to securely store and manage Tezos NFTs. While we have listed only the five best Tezos wallets, the list is in no way exhaustive. There are several other wallets you can check out. The list includes Galleon, Guarda, and Tezos.Blue, among others. Finally, as always, make sure to do your own research before making any investments. 
Read the full article here