Doodles, one of the biggest media brands to emerge from the NFT space, has announced that Pharrell Williams is joining the team. The award-winning musician and fashion icon will take on the position of Chief Brand Officer. In addition, Pharrell will join the board of Doodles NFT. The exciting move will see Pharrell help Doodles with a web3-powered approach to music, art, animation, consumer goods, and live events.
Cultural icon Pharrell Williams joins the Doodles NFT team
The announcement is a major milestone for Doodles as it builds a global web3 media brand. To that end, the partnership with Pharrell is one of many that Doodles is entering into.
One of Pharrell's first contributions to Doodles NFT will be Doodles Records: Volume 1. To explain, the Grammy winner will be the executive producer of an upcoming Doodles album. The album will feature major recording artists, as well as limited edition visuals and album art from Doodles founder Burnt Toast. Significantly, this will be Doodles' first music release with Columbia Records.
To be sure, this is one of the highest-profile team-ups ever between a world-famous creator and an NFT brand. For his part, Pharrell Williams has spoken about his passion for the NFT space in the past. Just last month, Pharrell was one of the featured speakers at VeeCon 2022. His talk covered the potential of NFTs to upend the music industry, among other observations.
"The potential of the Blockchain and web3 is unlocking something that is scaring the system," said Williams on the VeeCon stage.
Naturally, the news is a major boon for Doodles and its community of NFT holders. Indeed, the floor price of the project has risen by around 15% over the past 24 hours. Even so, Doodles had long cemented its place as one of the most sought-after NFT collections out there. Doodles CEO Julian Holguin said of the partnership:
"Pharrell is one of the greatest creators of art, entertainment and culture in history. His vision and passion for the Doodles brand will manifest in our animated content, music, IRL and product experiences."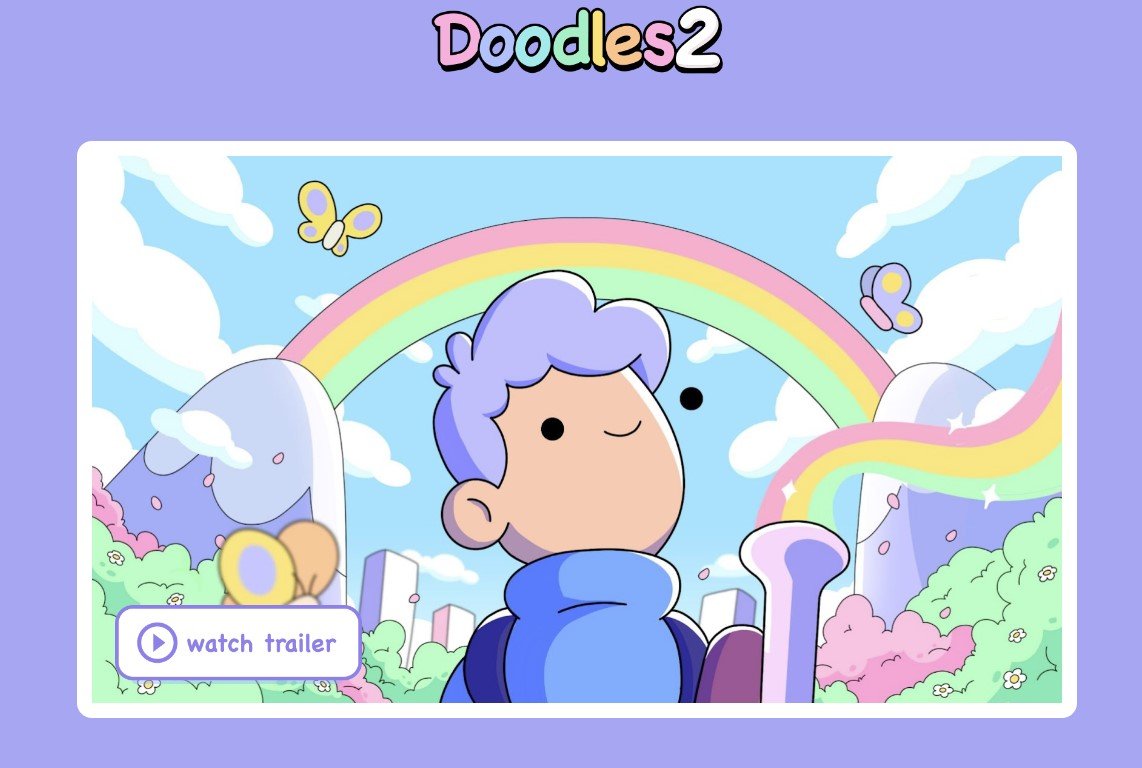 It's been a big week of announcements from Doodles
The Pharrell Williams announcement was far from the only huge news coming from the Doodles NFT camp this week. For example, the NFT brand also announced that it has received funding from Seven Seven Six (776). The venture capital firm led by Reddit co-founder Alexis Ohanian has invested in many web3 brands and companies over the past several months. At the same time, Doodles has added brand expert Katelin Holloway from 776 to its advisory board.
Finally, Doodles also dropped the trailer for the upcoming Doodles 2 collection on Twitter and IRL at NFT NYC. While the team hasn't released many details on the collection as of yet, it's sure to be music to the ears of Doodles fans.
Notably, it won't be the first NFT collection to follow the OG Doodles. In fact, it will be the third drop after Space Doodles and Dooplicator NFTs
Read the full article here