Iconic musician Elton John has officially entered the world of NFTs. The beloved singer-songwriter is teaming up with Jadu, best known for their hoverboard NFTs, to auction a one-of-one hoverboard NFT based on his smash hit song Rocket Man. The NFT company Sweet is also a partner on the NFT auction. Significantly, the auction aims to raise money for the Elton John AIDS Foundation.
All about the Elton John x Jadu Rocket Man NFT hoverboard
The centerpiece of the collaboration between Elton John and Jadu is of course the Rocket Man NFT hoverboard. The NFT is a special edition Jadu hoverboard designed by the artist Voxel Bunny. The hoverboard incorporates a number of touchstones from John's long career.
Most prominently is a keyboard pinball machine, which calls to mind John's 1975 music video for "Pinball Wizard". Other elements include John's star glasses and piano keys. The video for the NFT hoverboard displays a 3D avatar riding the special hoverboard through a metaverse as John's Rocket Man plays.
Significantly, Jadu says that the Elton John hoverboard NFT will be the rarest in its 6,666-piece collection. Sweet, an NFT marketplace platform, is hosting the auction. Bidding began on Monday, June 20th, and will finish on June 22nd at 6 pm EST.
As mentioned previously, the auction is for the Elton John AIDS Foundation. Clearly, the charitable component of the NFT is a major motivation for Elton John. He said in a statement:
"Whilst I'm no metaverse expert (!) I wanted to make sure that my first NFT was something true to me, and collaborating with LGBTQ+ artist Voxel Bunny and Jadu on something so unique which benefits the Elton John AIDS Foundation for Pride month, was the perfect opportunity. Web3 has the potential to bring people from across the world together like never before and I'm excited for the opportunities to connect with my fans in a vibrant and growing community."
The auction started at $5,000 and the highest bid at the time of writing is $9,000.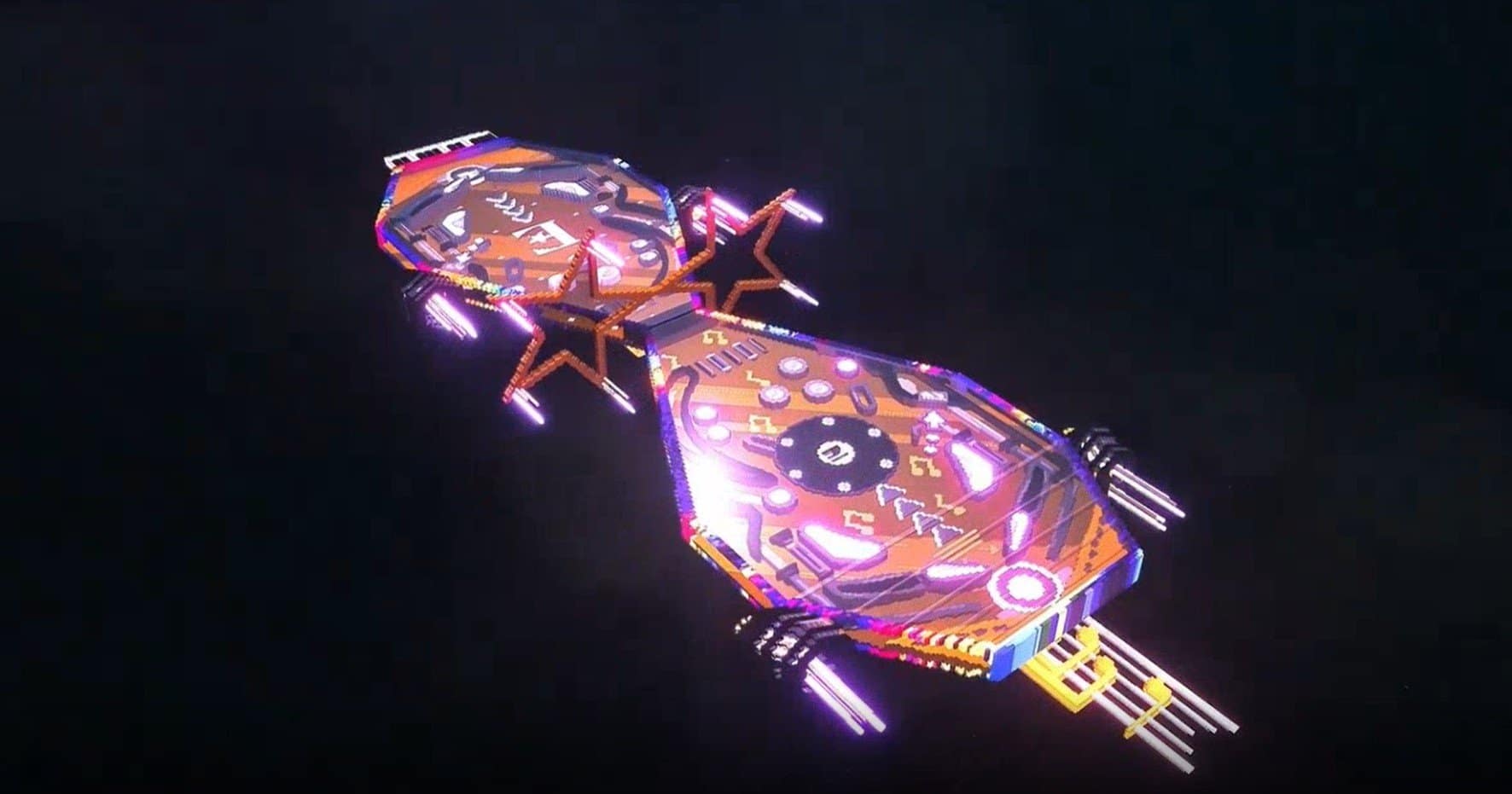 More about NFT hoverboard makers Jadu
Jadu is an NFT and Web3 company that first made waves for its NFT hoverboards. What's more, the hoverboard collection currently sits at a floor price of 0.54 ETH on OpenSea, with 4.9K ETH in secondary volume. Since then, Jadu has also put out a collection of NFT jetpacks.
Just last month, the company raised $36 million in a Series A funding round. In total, this means that Jadu has raised over $45 million to help develop its AR platform.
To clarify, the Jadu Mirrorverse is the company's augmented reality game world. In this metaverse, players come together around Jadu's suite of virtual items. As a matter of fact, Jadu is actually preparing to launch its first collection of avatars for the Mirrorverse.
In July 2022, Jadu will launch a collection of 11,111 Jadu AVAs. To be sure, the company has lofty ambitions for the collection. To illustrate, it describes them on its website as "the most technically & creatively ambitious Avatars in Web3".
Read the full article here