Ever wanted more cash but don't what to sell your precious NFTs? Instead, you can get instant Liquidity with NFTULOAN! Yes, you can lend out countless types of NFTs for fast cash. Maybe you have always dreamed of buying a Lambo for real! Well, maybe now you can.
What is NFTuloan?
NFTuloan is a lending company using NFTs or digital assets. You can get a flash loan using any type of NFT, including; Art, Collectibles, Domain names, Music or Photography. You can even get loans for Sports or Trading cards, Virtual worlds lands and Play2earn NFTs! Basically, NFTuloan is the only NFT service giving real value to your jpeg. Why let your jpeg sit in a wallet when you could be playing with the cash?
How Does NFTuloan work?
Here's how to put your NFT on steroids! NFTuloan is a fully defi loan protocol. Furthermore, it provides instant and unprecedented opportunities for borrowers to enhance their NFT portfolio. Plus, NFTULOAN users can stake ETH to receive 70% of the liquidity pool fees. Not only that, those who stake are eligible for paybacks up to 399% APR.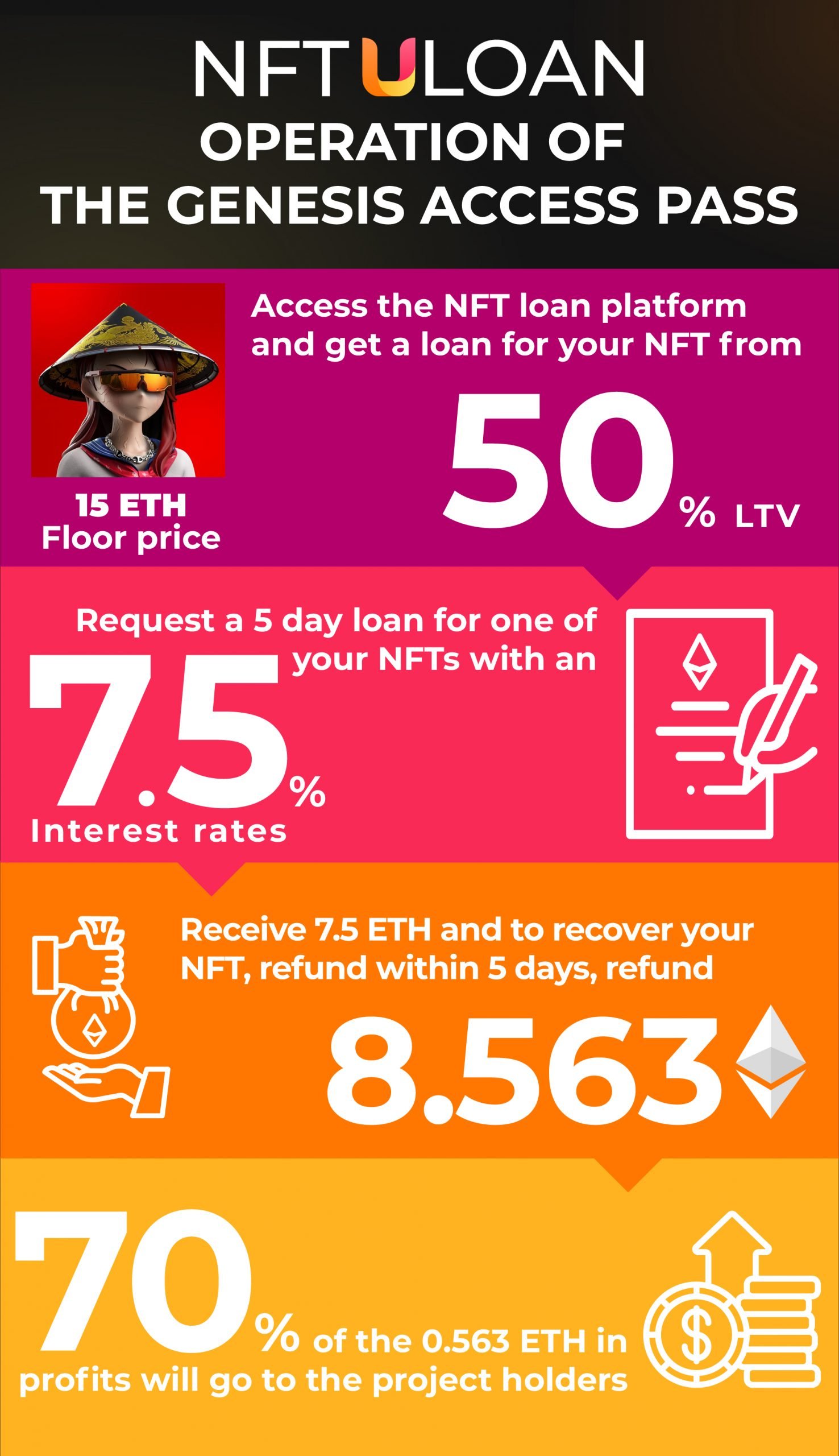 About Their Unique NFT Marketplace
NFTuloan offers a wide range of NFTs. In short, this NFT marketplace comprises NFTs from borrowers who default on their payments. Their community can get these NFTs at a -30% discount rate. However, you should note that these NFTs can only be purchased with $Uloan. They aim to empower NFT collections to leverage their assets and increase their growth opportunities in the NFT market. This could be a great opportunity for someone wanting to develop a larger NFT portfolio. NFTuloan NFTs are sold at the most competitive rates, surpassing all other market competitors.
Why You should use NFTuloan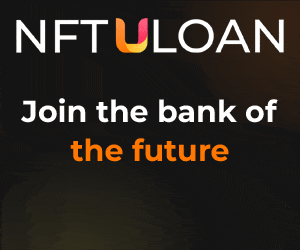 This NFT lending protocol promises to give liquidity to your NFT collection whilst offering a ton of benefits. They are fully decentralized and  On-Chain. Plus, they also boast great utility for holders including;  Instant NFT Estimation, Instant Funding, and great interest rates for lenders. Many big projects see the great benefits of NFT lending, with the Aavegotchi NFT lending mechanism dropping in the past.
About The Genesis Alpha Pass NFT
NFTULOAN will drop their Genesis Alpha Pass NFT Collection on 26th June 2022 at 9 pm UTC. Each token will cost 0.2 ETH. The NFT holders will enjoy the aforementioned benefits including accessing the NFTULOAN NFT marketplace at a discounted price and reduced fees against interest due on NFT loans. Plus, holders will also get DAO voting rights, deciding on the liquidity protocol.
Read the full article here