Famous YouTuber and professional wrestler, Logan Paul has turned an extremely rare 1998 Pikachu Illustrator Pokémon card into an NFT. In fact, Paul paid a whopping $5,275,000 for the card. Notably, the card has even broken the Guinness World Record for the most expensive Pokémon trading card sold at a private sale. 
About Logan Paul's Pokémon Trading Card NFT
In a recent video, Logan Paul shared that he bought the world's most expensive Pokémon trading card for nearly $5.3 million. According to him, the rare Pikachu Illustrator Pokémon card was rated 10 by the PSA grading company. Recently, Paul even flaunted the priced possession by wearing it on a golden chain around his neck at WrestleMania. 
Now, he is offering "co-ownership" of an NFT of the card through his NFT platform, Liquid Marketplace. 
"I will be listing this card on a platform I co-founded called Liquid Marketplace," Logan Paul said. "It allows co-ownership of top tier assets, so instead of one person (me) owning this card, we as a collective can co-own it together."
Furthermore, Logan Paul will list the rare Pokémon card for $5 million or 50 million Liquid Marketplace tokens. Each token, meanwhile, will cost $0.10. That said, Paul will still have 49% ownership of the card.
In addition, the card will be kept in a community vault. Paul can only wear it to WrestleManias if the community of token holders votes for it.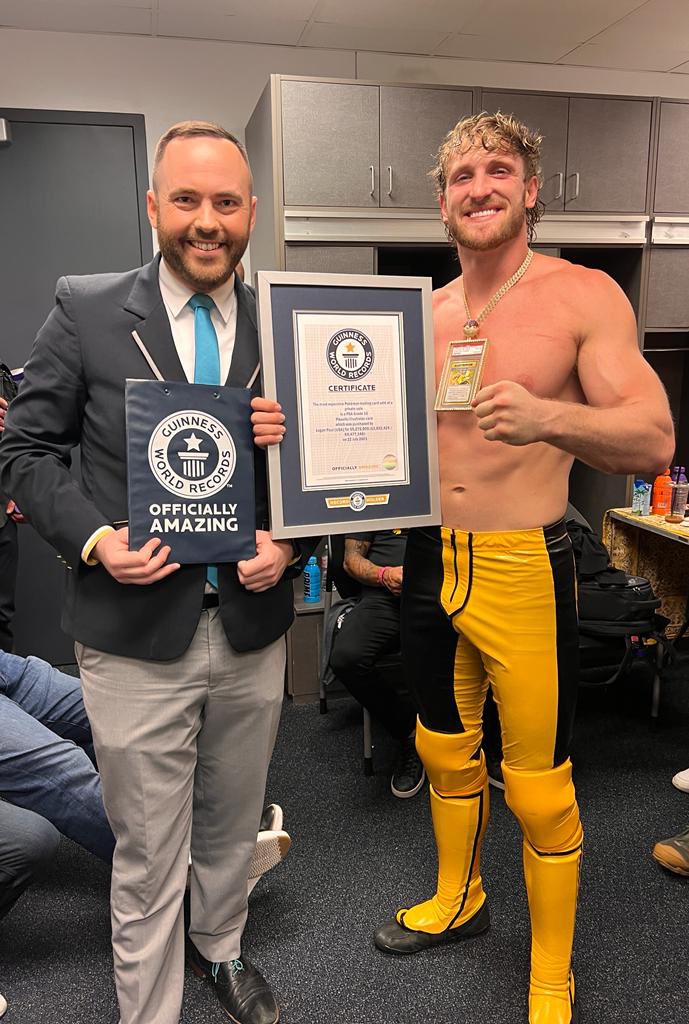 Logan Paul and NFTs
Logan Paul has been spending millions of dollars on both expensive Pokémon cards as well as a range of NFTs. Currently, he has one of the top celebrity NFT portfolios, valued at nearly $1 million (at the time of writing). His portfolio boasts NFTs from top collections such as CryptoPunks, World of Women NFTs, Otherdeeds, and Tom Sachs Rocket Factory, to name a few. 
As per DappRadar data, three CryptoPunks are the most expensive NFTs in his collection. CryptoPunk #2294 takes the top spot, with an estimated value of around $216,000. CryptoPunk #7861 and #4484 follow suit with a value of about $102,000 and $87,000, respectively.
About Liquid Marketplace
Logan Paul announced the launch of his fractionalised NFT marketplace, Liquid Marketplace in April this year. Essentially, the platform allows anyone to co-own some of the rarest digital assets in the world. In short, it aims to democratise NFT ownership, removing the need to spend millions of dollars to buy a valuable NFT. 
At the time, he said, "By fractionalizing expensive assets, we've essentially made it possible for ANYONE to own ANYTHING."
Liquid Marketplace first evaluates, authenticates, and appraises various collectibles, before storing them in a secure vault. Then, the tokens for corresponding collectibles are listed on the platform. Those interested can buy these tokens for as low as $0.10. Some of the rarest collectibles on the platform include a PSA 8 Pikachu Illustrator card, Logan Paul's 1st Edition Pokémon Box, and CryptoPunk #6837. 
Read the full article here