Attention all artists – the NFT marketplace LooksRare is hosting a logo art contest and there's still time to get involved! What's more, the LooksRare logo art contest is handing out $10,000 in prizes. Want to learn how you can enter? Well you're in just the right place so read on!
All about the Logo Contest from NFT marketplace LooksRare
NFT marketplace launched the logo art contest back on June 29th. The platform did so in a brief thread on its Twitter page.
The rules for the LooksRare logo art contest are very simple. Artists just have to tweet out their entry by July 15th with the hashtag #LooksRare. And of course, LooksRare added in the sage advice to "Get creative". In a follow-up tweet, LooksRare also provided access to some of its brand logos and other visual assets.
Of course, the most exciting part of the announcement was its rundown of prizes. As previously mentioned, the prizes for winners come to a total of $10,000. To that end, the prizes for the contest are as follows:
1st = $3,500

 

2nd = $2,000

3rd = $1,000

4th-10th = $500 each
Not only that, but LooksRare will also award $200 each to 10 people who retweet the original post.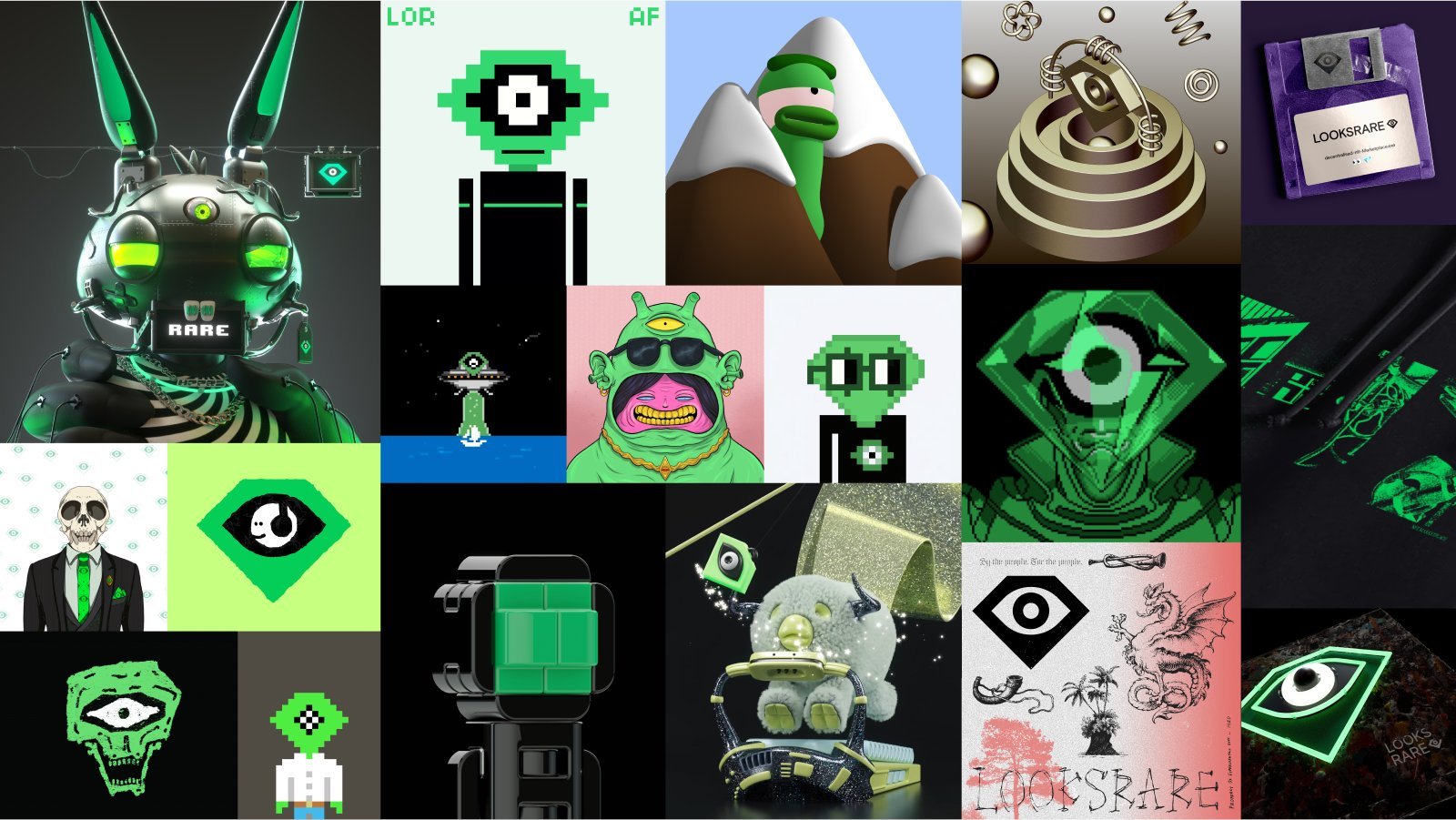 About OpenSea's biggest competitor, LooksRare
Launching back in January of this year, LooksRare came out of the gate strong looking to become the NFT community's secondary marketplace of choice. To be sure, the platform has seen a decent bit of success since then. As a matter of fact, DappRadar ranks it as the fourth NFT marketplace by all-time trade volume. It comes behind OpenSea at 1, the Axie Infinity marketplace, and the CryptoPunks marketplace.
However, not all of the attention on LooksRare since its launch has been positive. Most notably, the platform has received countless accusations much of its sales volume comes from wash trading. This is because of the way the platform rewards traders who use it, with its native token, $LOOKS.
The post LooksRare Logo Contest: Everything You Need To Know appeared first on NFT Evening.


Read the full article here