Luxury brands and NFTs make for oddly comfortable bedfellows. High-end fashion has taken to NFTs more quickly and enthusiastically than other industries, and there seems to be a consensus that Web3 will undoubtedly play a huge role in its future. 
It makes a great deal of sense. Both high-fashion and NFTs operate on models of exclusivity and scarcity, which might help explain the industry's receptiveness toward the technology in comparison with other traditional companies that have only reluctantly begun to dip their toes in Web3. 
The significance of luxury brands taking advantage of this new space constitutes more than just big names trying new things. The way these companies have gone about adapting to blockchain-based tech while taking advantage of their loyal followings is a model that anyone thinking about moving into Web3 should take as a valuable lesson. 
We've put together a short list of some of the most well-known luxury brands experimenting with (and oftentimes nailing) approaches to NFT projects. 
Gucci
By now, Gucci is no stranger to NFTs. The brand's first foray into the space came in May 2021 when it dropped an NFT film inspired by its Aria fashion collection as part of Christie's famous Proof of Sovereignty sale curated by Lady PheOnix. The film — which was co-directed by Gucci's creative director Alessandro Michele and award-winning photographer Floria Sigismondi — distilled Michele's runway presentation of the Aria collection into a four-minute video clip which sold for $25,000. 
Gucci's next NFT project came on January 18, 2022, when the company collaborated with vinyl toy creator Superplastic for a 10,000-piece NFT drop called SUPERGUCCI. SUPERGUCCI is a three-part series of limited edition NFTs co-created by Michele and Superplastic's Janky & Guggimon — digital personas whose misadventures were originally chronicled in Superplastic's CryptoJankyz drop with Christie's. The NFTs in the collection enabled owners to unlock hand-crafted, eight-inch tall white ceramic sculptures to accompany their digital counterparts.
Gucci then launched the 10KTF: Gucci Grail Mint Pass collection in March 2022. The project was the result of digital creator Wagmi-san teaming up with Michele to create customized digital PFP outfits based on 11 of the NFT community's most famous projects. Only those who owned a PFP from one of these collections were eligible to get a Mint Pass from the project, which could be burned to acquire a personalized NFT envisioned by Michele and built by Wagmi-san. 
On top of all this, Gucci recently announced a partnership with SuperRare to launch its Vault Art Space. Having purchased $25,000 in RARE tokens to join the SuperRare DAO, Gucci plans on using the Vault Art Space to hold exhibitions by NFT artists. The brand's first exhibition is entitled "The Next 100 Years of Gucci," and will present a selection of NFT artwork, "each a collectible fragment of Gucci's kaleidoscopic heritage." The first NFTs from this show became available on June 23, 2022. 
Yvel
On June 13, 2022, fine jewelry house Yvel launched INFS (independent, non-fungible securities), the name of both the company's NFT-adjacent asset and its new securities trading platform. In doing so, the company took a slightly different approach to the NFT space, creating digital securities that act as non-fungible financial products. These NFT-like tokens are backed by a physical guarantee in the form of a $10,000 24-karat gold coin adorned with diamonds and other precious stones.
The idea is that the physical-asset-backed security will provide a level of stability to the digital asset, even in times of market volatility. Two thousand five hundred coins were issued to accredited investors during the platform's pre-sale launch in early June.
What those gold coins really did was serve as a model of how the INFS system is meant to work in the future, representing a guarantee backing up financial products on the platform. Importantly, the material guarantee behind the non-fungible security is customizable, meaning investors or companies using Yvel's INFS platform can tailor those guarantees how they see fit. As such, rather than backing their non-fungible security with a gold coin, they could do so with in-real-life experiences, products, or even profit-sharing. 
The concept is a refreshing take on the NFT space from an unexpected institution that few would have thought to be so Web3 savvy.
Clubhouse Archives, Inc. 
Clubhouse Archives, Inc. is a blockchain-based luxury apparel NFT brand that recently announced the launch of its own marketplace which aims to give users the chance to buy curated luxury apparel. 
The genesis mint for the company, which begins on July 13, 2022, will include 1,880 digital tokens that will act as lifetime membership and grant holders certain utilities including governance capabilities, access to exclusive events, and shares in sales and royalties in perpetuity.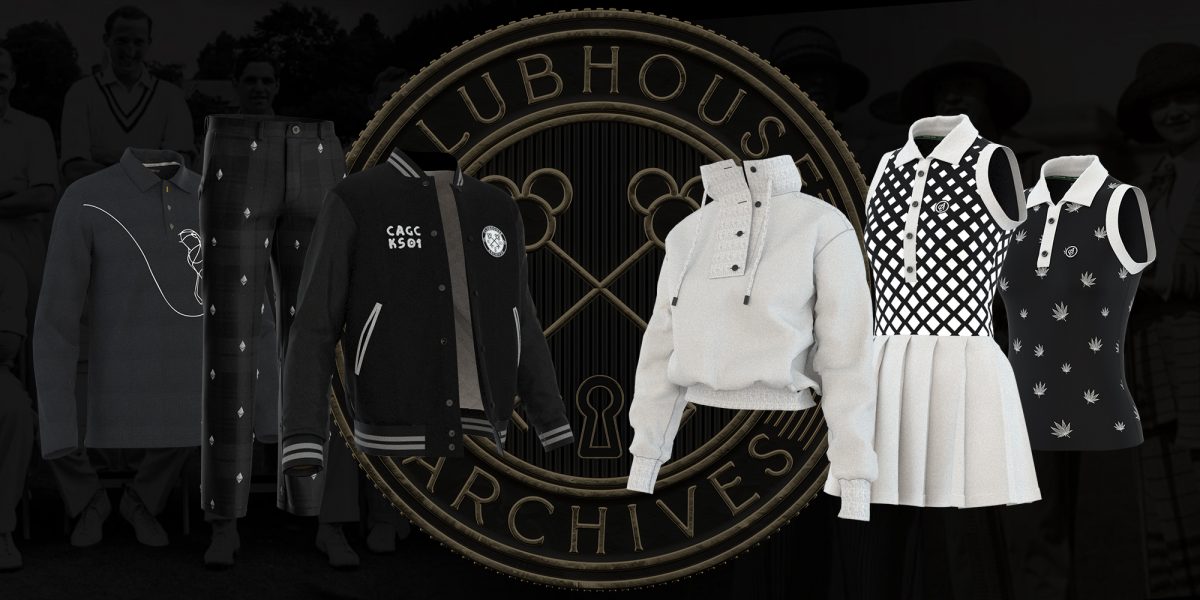 Pairing NFTs with physical goods, each luxury collection dropped on the Clubhouse Archives platform will feature 3D apparel that comes with an Italian-made garment. The collections that launch on the platform will be created by designers and voted upon by the community, giving them an active role in brand development. 
The Clubhouse Archies team includes designer and artist James Costa, NFT creator Greg Mike, former fashion director of Golf Digest Marty Hackel, and others. As such, the first collections on the platform will focus on golf sportswear "mixed with counterculture luxury streetwear." The platform will use Crossmint as its official custodial wallet and payment platform. 
Balmain 
Ultra-luxury French fashion house Balmain recently stepped into the NFT game with the announcement of Non-Fungible Thread, an NFT-backed fashion ecosystem that caters to those who own Balmain clothing. Utilities for collectors are still being worked out, but a few of the candidates include digital outfits turned physical and mailed to your door, exclusive invites to collectors of particular future drops, and cocktail hangouts with digital clothing designers. 
One of the driving forces behind Non-Fungible Thread (which is still in the development stages) is James Sun, founder and CEO of MINTNFT, the organization working to build out Balmain's Web3 vision. 
Sun believes that, for Balmain, disjointed NFT drops on OpenSea or Rarible are the wrong way to go about creating a unified community around NFTs. The luxury brand seems more focused on building long-term relationships with its customer base and creating interactive and immersive experiences for the community, whether those experiences are digital, physical, or some combination of the two. 
Much remains to be seen regarding the project and how Balmain executes its launch, but it will be one to watch closely. 
Prada
Prada has had a couple of flirtations with the NFT space just this year. In January 2022, the company collaborated with Adidas Originals on an NFT project that featured 3,000 pieces of community-generated art. Those pieces (photographs uploaded by community members) went into making a unique 1 of 1 NFT from artist Zach Lieberman that was composed of over 3,000 images and sold for 30 ETH. 
On June 2, 2022, Prada took things a step further by dropping 100 NFTs to coincide with the release of its latest Timecapsule apparel series, which consisted of 100 unisex button-down shirts designed by artist Cassius Hirst.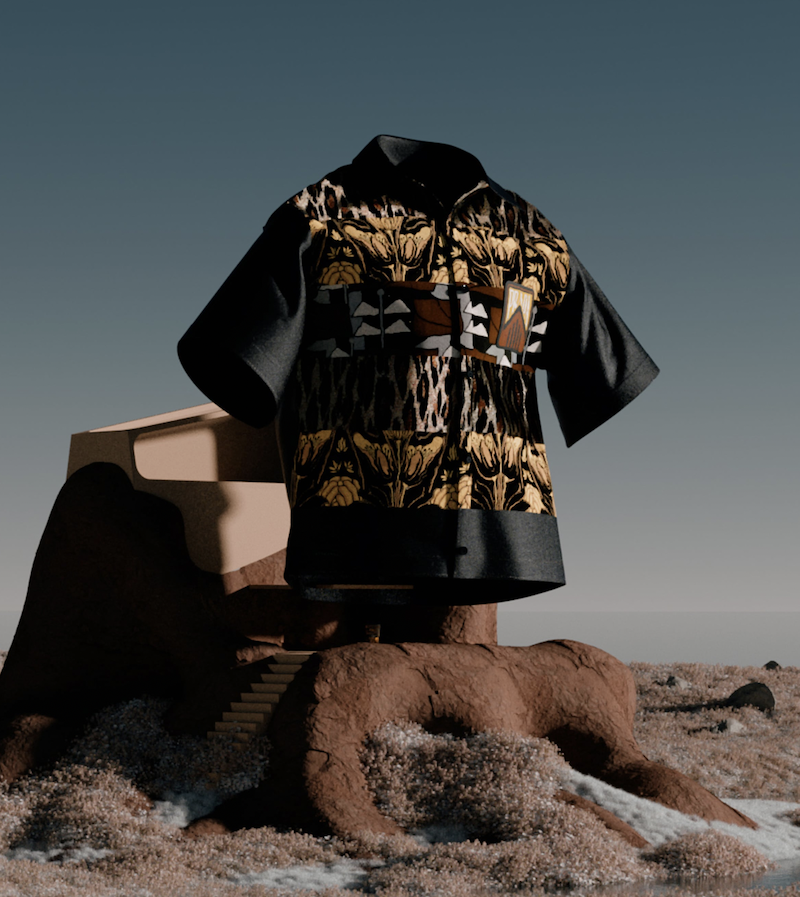 Those who bought clothing from the series automatically received a free airdropped NFT to go along with it, which included the NFT's serial number and the number of the physical shirt it accompanies. Details on the NFTs' utility are sparse but will be revealed to members of Prada Crypted, the brand's Discord, over time. The company has also alluded to exclusive benefits, experiences, and access to future drops.
Prada's Timecapsule endeavor goes back to 2019 and was started as a way for the luxury brand to promote limited-edition items, a concept that aligns just about perfectly with an NFT drop. 
Balenciaga
Founder of the famous fashion house, Cristóbal Balenciaga was an icon and a pioneer in the world of style in the 1950s, redefining dress shapes in women's high fashion. Launching on Crypto.com NFT in the "coming weeks" of July 2022, the Cristóbal Balenciaga: To the Moon NFT collection honors this history. It will include artwork inspired by former Balenciaga artistic director Lorenzo Riva's collection of more than 8,000 of Cristóbal Balenciaga's drawings from the peak of the couture movement. Partners for the collection include metaverse entertainment company Animal Concerts, CoinTelegraph, fine art platform Artvein, and Crypto.com NFT.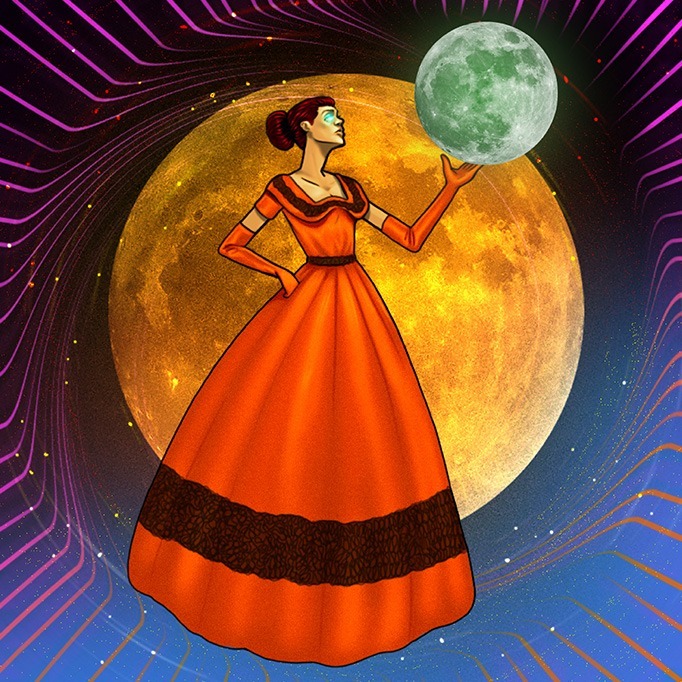 Selected minters will have the chance to win Balenciaga apparel and gift cards, and 25 people will receive a physical copy of one of Balenciaga's 70-year-old drawings. Other NFT holders will receive whitelist spots for upcoming Animal Concerts NFT drops and be privy to special giveaways of both live and metaverse concert tickets. 
Luxury brands have leaned into the NFT space and have overall done a fantastic job of engaging with the technology, using it to creatively interact with their well-established followings. While other non-Web3-native industries might not be so well-disposed to onboarding and utilizing blockchain-based tech, they would nonetheless be wise to take a serious look at how brands like the ones we've mentioned in this article are adapting and flourishing with it. 
Read the full article here