As utilities become more important than ever for NFT collectors, the EVVELAND metaverse is offering precisely that. Essentially, EVVELAND is a business metaverse that helps users generate both active and passive income using its NFTs. As a business-themed metaverse, it caters to creators, corporations, universities, as well as events professionals. Currently, the platform is gearing up for the pre-sale of its first set of NFTs.
Let's take a closer look at what the EVVELAND metaverse is all about.
What are the NFTs from the EVVELAND metaverse?
At 14:00 UTC on July 20 2022, EVVELAND metaverse will launch the pre-sale for its first limited collection of 200 NFTs. The 24-hour long event is exclusively for whitelisted users. Otherwise, future buyers will have to wait until August 3 to grab the NFTs during the public sale.
So, what exactly are these NFTs?
In essence, the EVVELAND NFTs serve as smart venues for business events. To explain, each NFT in the collection is a customisable and fully operational smart venue, that is already tested, ready to use, and monetise. Collectors can stake the NFT, rent the venue, or even run their own events. What's more, the smart venues come with a complete package of tools, including ticketing, sponsors, chat, and video streaming. 
Now, the smart venues are available in four different types—Bronze, Silver, Gold, and Platinum. What's more, each type comes with its own capabilities and a bundle of skins. In fact, these skins are iconic landscapes or city skylines that you can use to amp up your venue. To illustrate, you can customise it to look like New York, Venice, or even a moon base!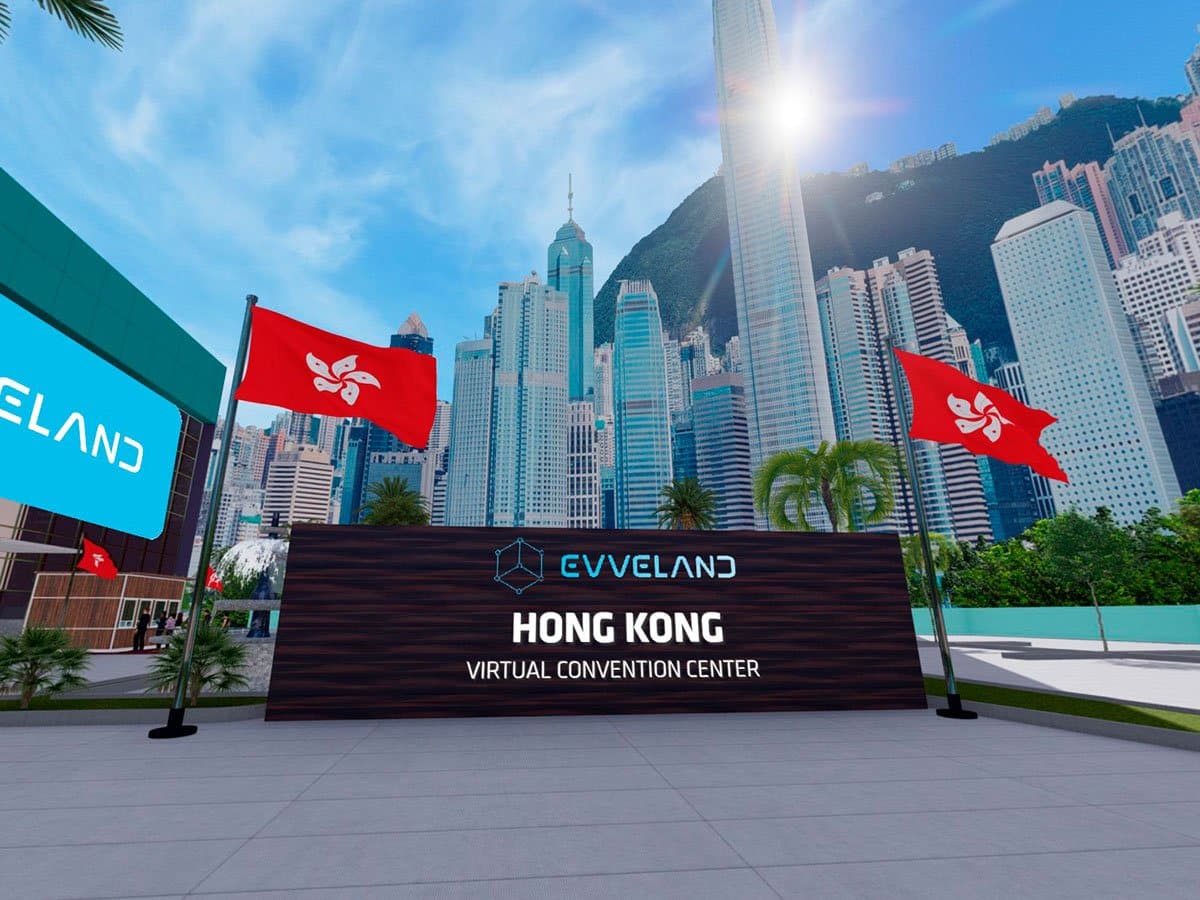 How much do the NFTs cost?
The most basic smart venue—Bronze—will cost you 0.75 ETH. On the other hand, a Platinum smart venue will cost as high as 5 ETH. 
Meanwhile, EVVELAND has already minted 10,000 smart venue NFTs on the Polygon blockchain. However, it will only release a limited number of collections this year. Apart from this, there are currently 25 skins available. That said, the EVVELAND metaverse will launch other NFTs collections in the future, complete with new skins to customise the smart venues.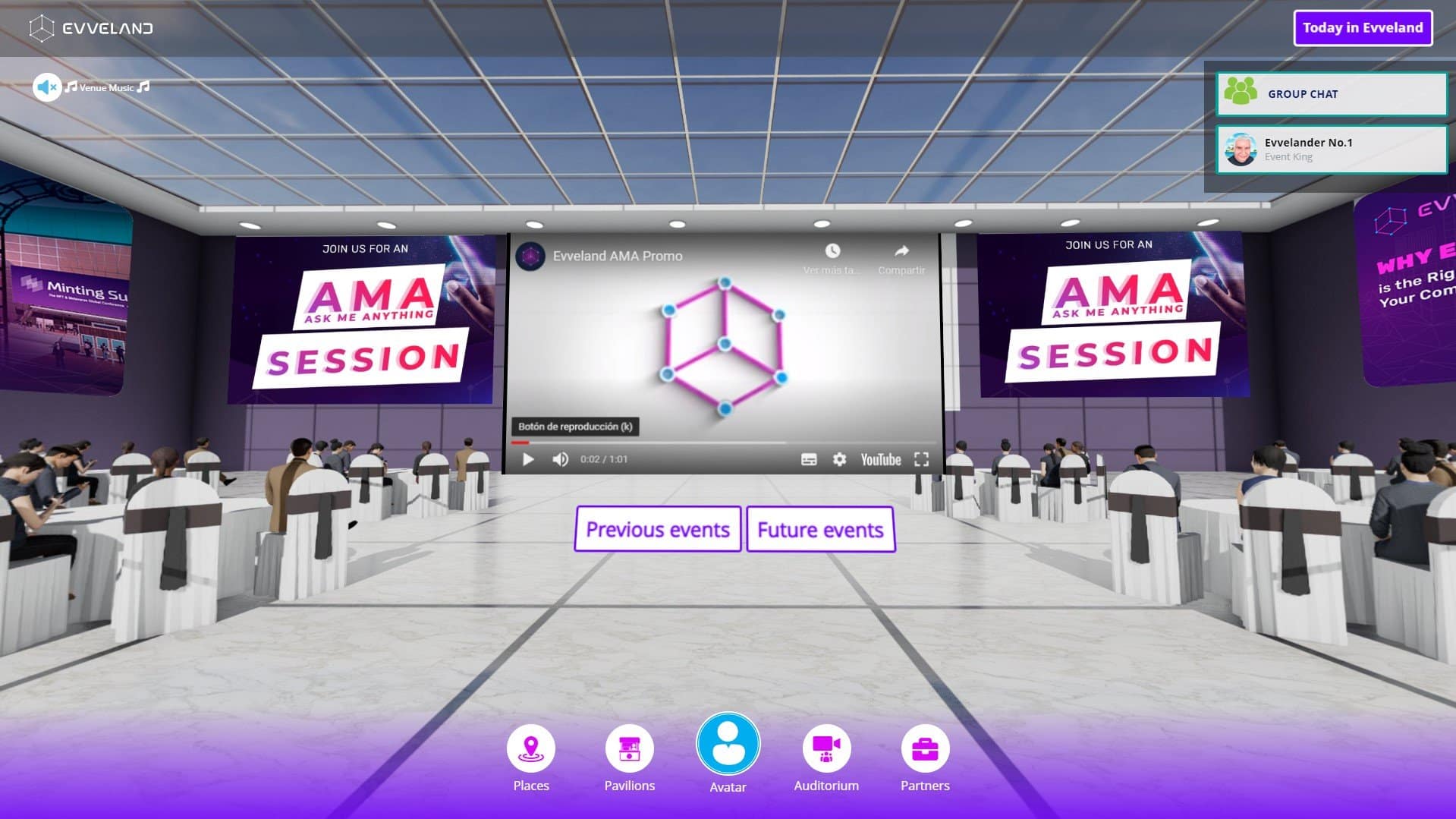 What can you do in the EVVELAND metaverse?
To be sure, EVVELAND is not a gaming metaverse. Rather, it is a business metaverse, specifically designed to run professional events by corporations, universities, or chambers of commerce. Already, the platform has tested several use-cases, including job fairs, pharma trade shows, and crypto conferences, to name a few. In short, users can set up their own virtual stores, offices, classrooms, or art galleries within the smart venues. 
In the future, NFT owners will also be able to acquire lots around each venue and build their venues, be it virtual offices, stores, or classrooms. At a later stage, EVVELAND also has plans to launch environmental initiatives involving local communities for reforestation projects. Through a reward program called "Plant to Earn", the EVVELAND DAO will allow every user to vote on various environmental initiatives. 
All in all, EVVELAND is a mobile-first metaverse, enabling easy and fast access to every user. You can learn more about the project on its website. Make sure to follow the project on Twitter for all the latest updates.


Read the full article here