French football star, Kylian Mbappé is the latest athlete to foray into the NFT space. The Paris Saint-Germain FC player has joined the NFT-based fantasy football platform, Sorare as an investor and global ambassador. What's more, this is the first time that Sorare is signing a player ambassador. Here's all you need to know about Sorare signing Kylian Mbappé:
About Sorare signing Kylian Mbappé
Sorare first announced it is signing the PSG forward, Kylian Mbappé last week. With this, Mbappé joins athletes Serena Williams, Gerard Pique, and Rio Ferdinand, who have all invested in Sorare. 
"Kylian is becoming our exclusive, long term Ambassador as well as a major Investor," tweeted Sorare founder, Nicolas Julia. "Together, we'll bring Sorare to millions of fans. Kylian will accelerate our mission to unite sports fans across the globe around a player-owned gaming experience."
"Kylian is more than a football player," Nicolas further wrote. "He's a global icon who carries strong values on and off the pitch. Together, we'll help underprivileged groups start their businesses and learn about web3."
He added that Sorare and Kylian Mbappé will provide training, conferences, as well as a "special diploma" for IBKM. IBKM aka 'Inspired By KM', is Mbappé's charity that educates youth from underprivileged backgrounds and helps them fulfil their dreams. What's more, Sorare will also auction a unique Mbappé NFT for charity. 
Sorare NFT sales soar
Soon after onboarding Kylian Mbappé as an investor and ambassador, the sales of Sorare NFTs have significantly gone up. To explain, in the past 24 hours alone, Sorare NFT sales are up by 312.67% (at the time of writing), according to CryptoSlam. 
In the time period, Sorare's sales crossed $3 million, the highest for any NFT project. Meanwhile, CryptoPunks take the second spot with a little over $2 million in sales. NBA Top Shot, on the other hand, is in the third position after generating over $765,000 in the past 24 hours. 
In terms of the past seven-day sales as well, Sorare's numbers are soaring. It currently ranks at number four, having amassed over $6.5 million. Clearly, signing a major football star like Kylian Mbappé is already doing wonders for the platform.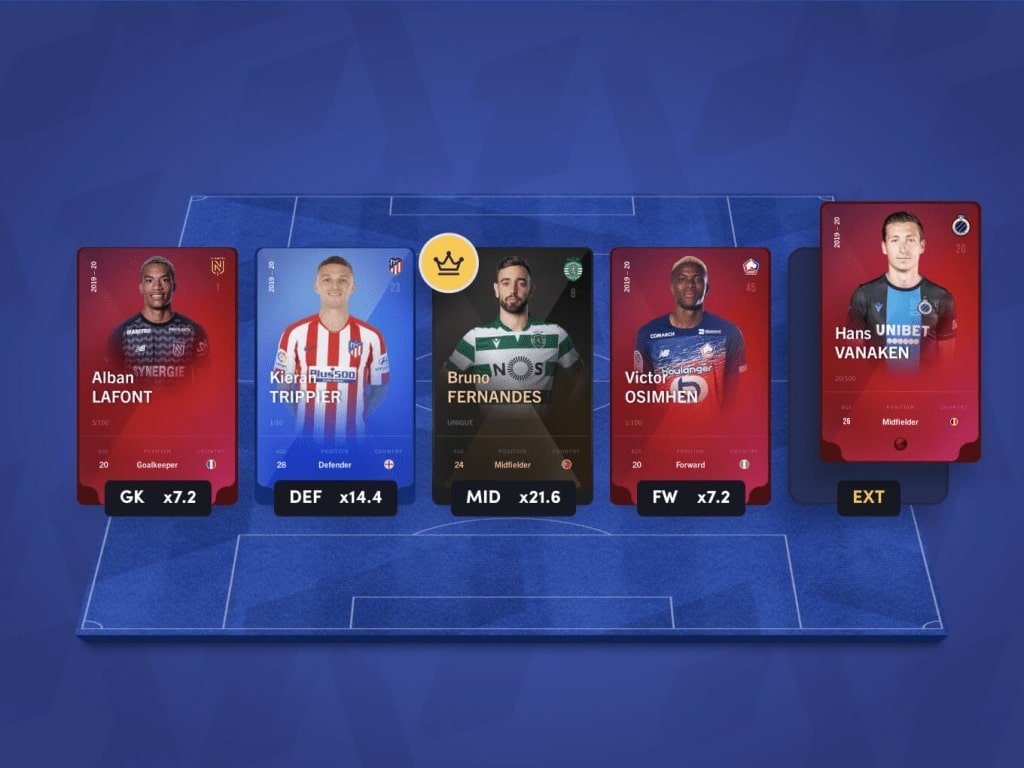 About Sorare
Founded in 2018, Sorare is an NFT-base fantasy football game that allows customers to buy, sell, trade, and manage virtual football teams using NFTs. To start playing, users have to first buy the NFT player cards of the players they want in their team. Using these cards, they can build their weekly line-ups. Notably, the users completely own their cards and can even sell them in secondary marketplaces. 
Currently, Sorare has signed over 250 international football teams. Moreover, it claims to have over 2 million users, raking in over $346 million in all-time sales. Last September, the platform also raised $680 million in Series B to reach a $4.3 billion valuation. 
Read the full article here