Trouble in paradise for former NFT project partners Roo Troop and Llamaverse. The two's public decoupling took place over the past couple of days.
Let's talk about these two projects and what led to them ending their working relationship.
What is Roo Troop NFT?
Roo Troop is a generative collection of 5,500 Kangaroo NFTs. However, Roo Troop is far from just another basic generative animal PFP collection. That is to say, this NFT project is all about its utility.
To sum it up, the Roo Troop mission is to develop the first fully on-chain job marketplace. As a result, the Roo Troop team is aiming to connect teams building in web3 and the talented community members looking for work.
Significantly, Stone notes that Roo Troop partnered with Llamaverse early on. In fact, the two teams partnered about two weeks after Roo Troop's January launch. Thus, Stone states that the Llamaverse team has known about Roo Troop's short-term and long-term goals for some time.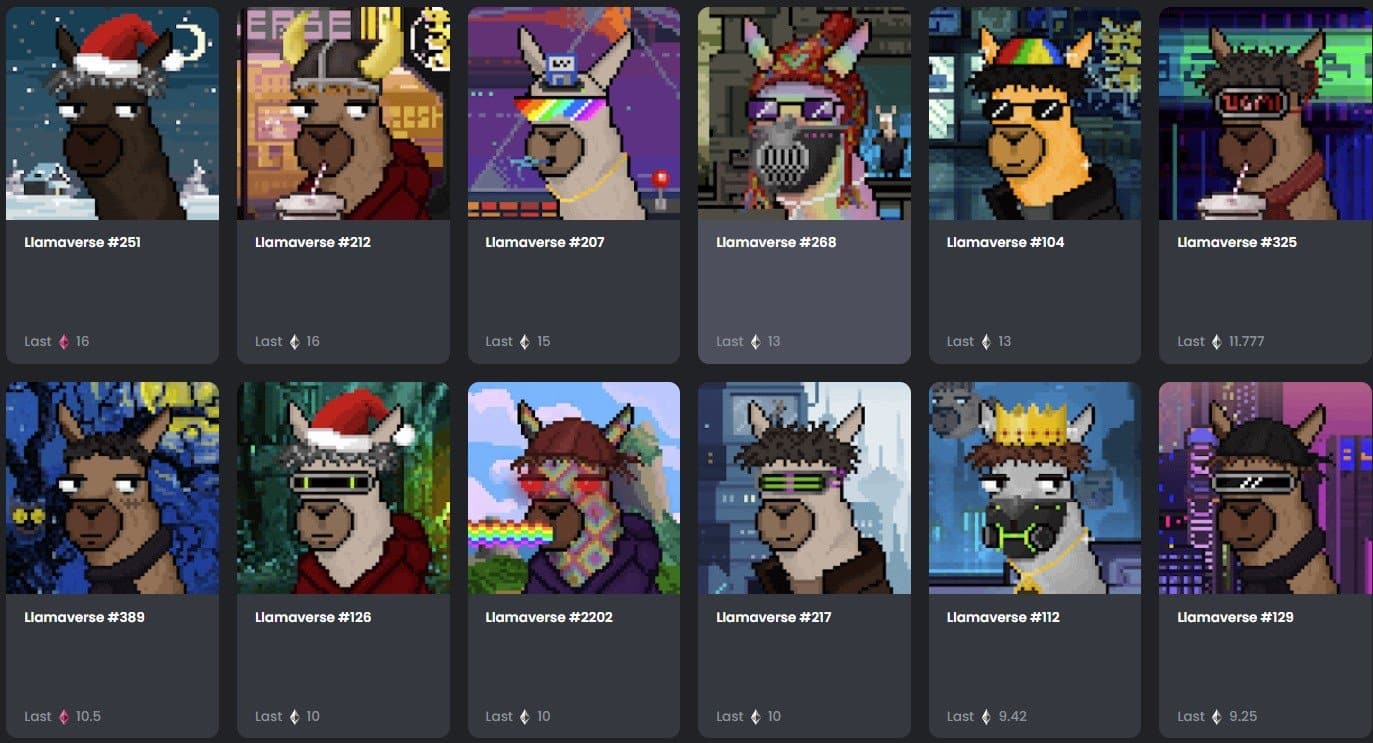 What is Llamaverse NFT?
Llamaverse is a collection of 4,000 Llama NFTs that actually evolved from a free Discord. To that end, the team put together Llamaverse to be an NFT project blending together good aspects from different kinds of projects.
All in all, it wants to provide a wide range of utilities to benefit different kinds of holders. Significantly, the project whitepaper states that "there is truly no end goal" to Llamaverse. In other words, the project will continue to evolve and reflect its holders and team's evolving goals.
So how does Roo Troop play into Llamaverse? Basically, many of Llamaverse's listed utilities revolve around other NFT projects. In the case of Roo Troop, Llamaverse holders were granted access to the project's Job Bounty marketplace.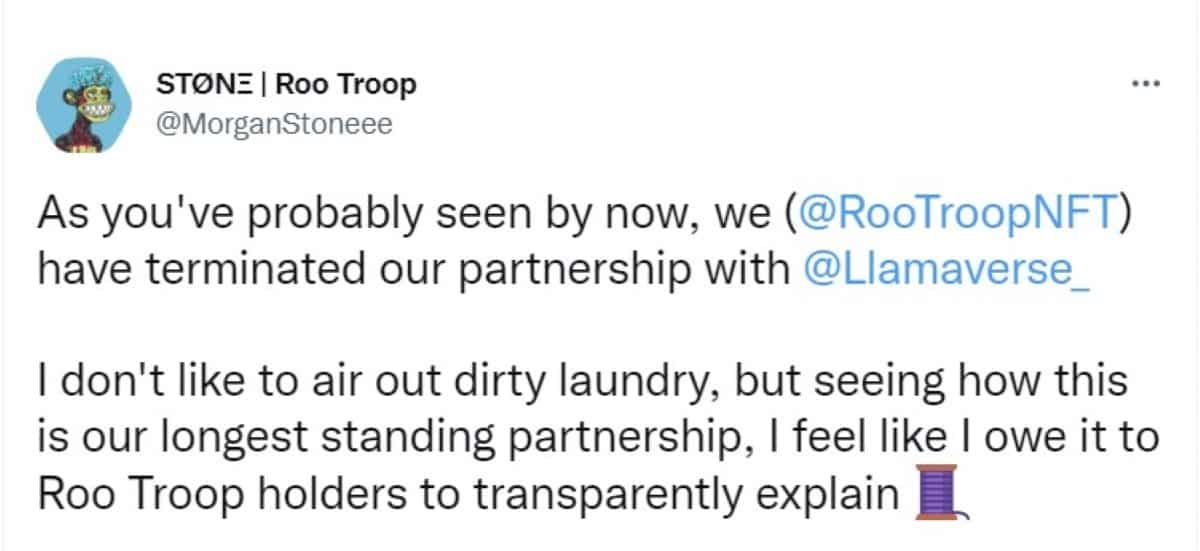 Why Roo Troop and Llamaverse are no longer working together
The news came out on Twitter yesterday from Morgan Stone, the founder of Roo Troop. As you can see above, Stone started the thread explaining that the purpose of the tweets was to inform Roo Troop holders of everything that happened.
In short, the issues started when Llamaverse announced plans for its new launchpad and recruitment service. This service would essentially work with companies building web3 products and match them up with skilled workers.
Needless to say, there is a lot of overlap between Llamaverse's upcoming launchpad, and Roo Troop's on-chain job platform. To make matters worse, Stone claimed that the announcement of the news on Discord was the first time that it had ever come up. Thus Stone took issue with the fact that Llamaverse had never contacted the Roo Troop team about getting involved in the recruitment service.
Surprisingly, however, that is not what ultimately led to Stone's decision to stop working with Llamaverse. In later tweets, Stone says that it was only after Llamaverse's Founder NFT Llama and COO Hellequinnn made "offensive statements" towards Stone in a Discord group chat, that the Roo Troop team officially decided to cut ties with Llamaverse.
Interestingly, Stone adds that the working relationship had been souring and that the split had been "a long time coming". For its part, Llamaverse posted an announcement on Twitter and Discord clarifying the distinction between its product and Roo Troop's.
In the Discord message, reposted on Twitter, Hellequinnn notes:
"We are not out to have it against Roo Troop, nor are we out to get them and copy their ideas, we are some of their earliest supporters".
Read the full article here