Step App, the brand new Move to Earn (M2E) app, has partnered with legendary athlete Usain Bolt. The unique FitFi (Fitness Finance) platform is an innovative and groundbreaking gamified metaverse for the fitness economy. Now, as it officially launches its private beta, the 20 million pre-sign-up users will get a new experience in fitness and financial freedom. The Step App will launch publically later in the summer.
Usain Bolt and Step App are reimagining fitness
Jamaican sprinter Usain Bolt is an eight-time Olympic gold medalist and eleven-time World Champion. Furthermore, he holds world records in track events, including the 100 meters, 200 meters, and 4 x 100-meter relay. He is one of the most recognizable people on the planet, loved the world over. Many consider him the greatest athlete of all time.
Now, he begins a new journey, helping Step App reinvent fitness using physical exercise and digital reality. As the Step App brand's core ambassador, Usain Bolt will help onboard millions of users worldwide. With an athlete such as Usain Bolt as the face of the company, it will interest people to find out more.
"Exercise has always been and is a massive part of my life. When I learned what the team at Step App were building, I was instantly inspired and wanted to be part of this incredibly important global movement," says Bolt. "I've said in the past that we need to aspire to inspire, and through Step App, I would love to inspire as many people as possible to live a healthier and happier life. We are just getting started!"
How does the Step App work?
The Step App is the FitFi platform, creating a gamified metaverse in the fitness world. The platform's advanced technology allows users to exercise, socialise, play, and earn. Using the app, you can walk, jog or run to earn. Basically, Step App wants to create a healthy world using web3 technology.
"We are not just building an industry-leading Web3 platform, but more importantly championing a global movement to get millions of people around the world to become healthier," says Kirill Volgin, CEO of Step App. "Our mandate is to inspire people to exercise daily so they feel better physically & mentally. We feel we will achieve this by incentivising their exercise by paying them in crypto."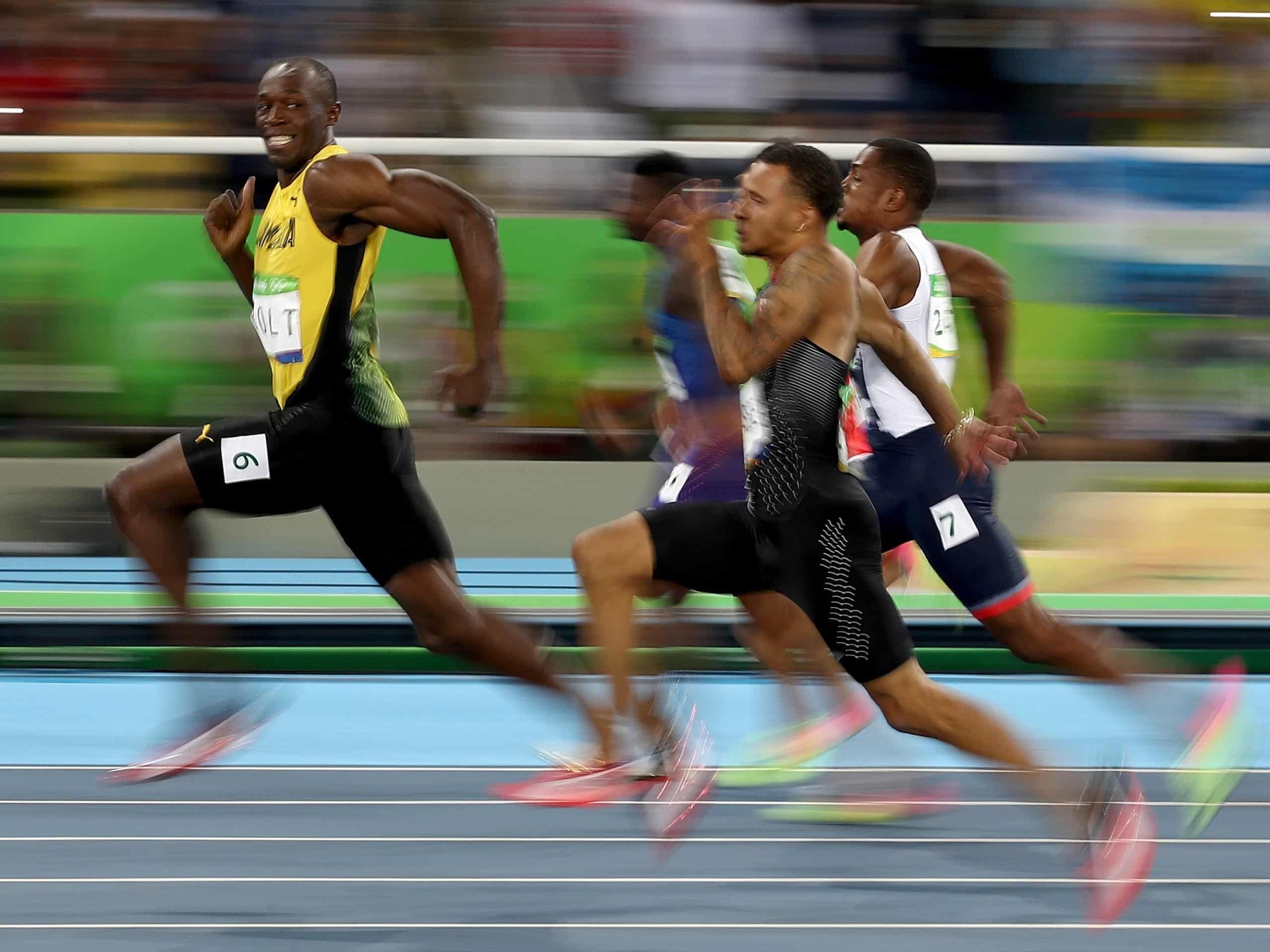 The Step App allows you to compete like Usain Bolt
In augmented reality, users' metaverse characters will grow and evolve as they complete new fitness quests. In addition, this feature will allow players to combine fitness with social experiences.
Usain Bolt made his name competing against others, and in Step App, you can also take part in player vs player match-making. You can compete at a local, regional and global level. 
The Step App vision is to become the next frontier in the GameFi and metaverse market. The app is the first product on the Step protocol and will form part of the broader Step ecosystem. The Step App uses the Avalanche blockchain, which is ultra-fast, like Usain Bolt himself.
About SNEAKs digital footwear and M2E economy
Participants in the Move to Earn economy receive cryptocurrencies for engaging in physical activity. On the Step App, users will receive KCAL with every step they take. There are also quests to earn KCAL, combining personal fitness goals with income incentives. Additionally, the app will allow people worldwide to unlock economic opportunities simply by walking. 
The private beta launch of the Step App will allow users to get a glimpse of the latest technology in the M2E industry. Furthermore, it will also introduce the brand's 'SNEAKs'. This is Step's digital footwear range. Within the platform, users can buy, trade and wear these digitally. 
Finally, the Step App private beta in partnership with Usain Bolt is now live. What's more, public access will soon be available on iOS and Android devices.
Read the full article here