Warner Records UK has teamed up with the leading American audio equipment company, Bose to launch an NFT collection. Called Stickmen Toys, the collection will have 5,000 unique, utility-enabled, audio-visual NFTs. Moreover, holders of rare NFTs will be able to claim free limited edition, Bose x Stickmen Toys physical merch. Here's all you need to know about the NFT collection from Warner Records UK and Bose.
About the Warner Records UK x Bose partnership
Stickmen Toys is a free-to-mint audio-visual NFT collection created by Warner Records in partnership with Bose. Some of the other partners include tech-culture partner, Kapsule; Web3 outfit, Probably Nothing, and the producer duo, The Stickmen Project.
Notably, Warner Records is the first major label to give the collectors complete creative and commercial freedom by giving them IP rights. In other words, the collectors will own the full copyright of the NFTs and will be able to commercialise the audio-visual product. 
"NFTs present a powerful extension of the artist-to-fan relationship, giving people the opportunity to invest in an artist's future success and providing them value along the way," said Seb Simone. Simone is the Vice President, Audience & Strategy at Warner Records. 
"We're proud to be the first major label providing collectors with authentic and meaningful ownership of the underlying audio-visual copyright, free to collectors," he added. "We're even more thrilled to be collaborating with Bose on adding further value to the project."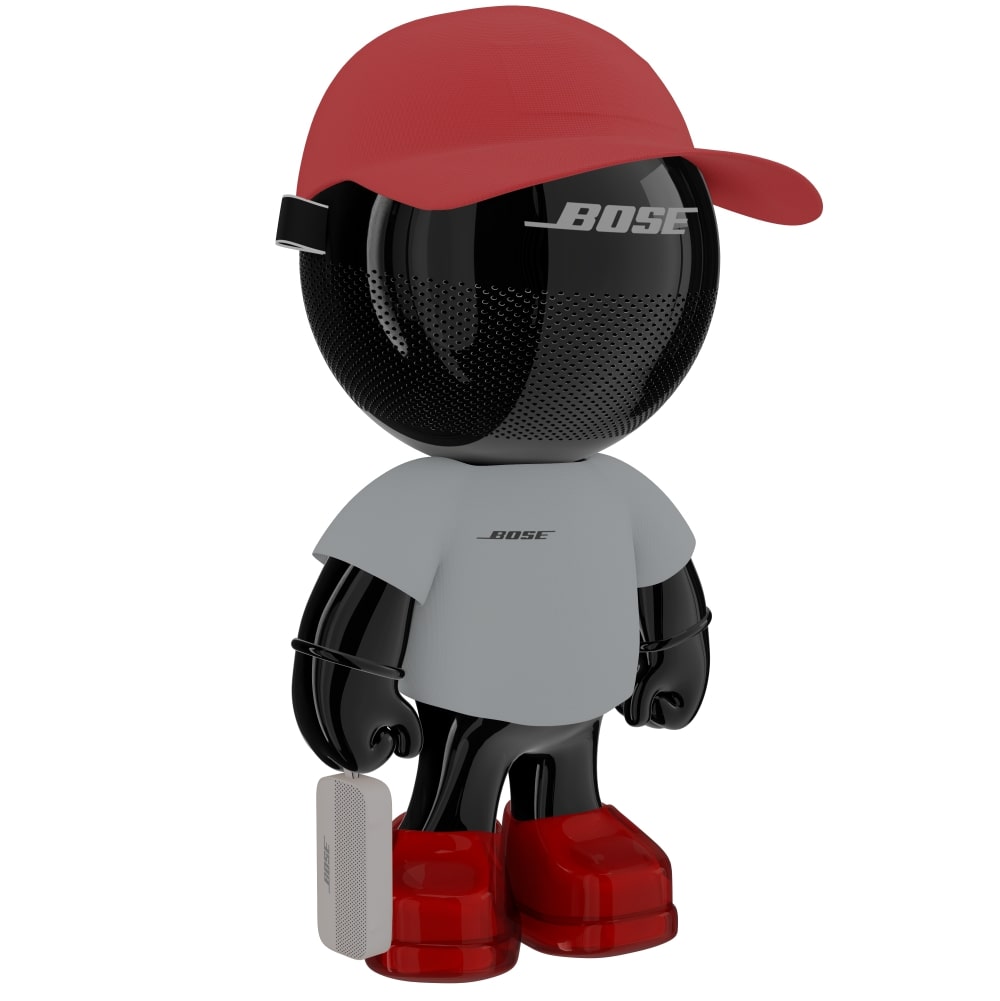 What is Stickmen Toys from Warner Records and Bose?
As previously mentioned, Stickmen Toys is a free-to-mint NFT collection of 5,000 NFTs with a slew of utilities. The team wanted to go the free-to-mint route to build "loyalty, trust" and empower "the project and its supporters to grow together."
The collection will also include rare, Bose-themed characters. Each of these avatars is a blend of music and fashion, with its own 30-second track. The tracks feature bass lines, drums, melodies, sound effects, and vocal samples originally produced by The Stickmen Project. In addition, each character features custom-designed, hand-painted traits. 
What's more, lucky holders of the rare NFTs can claim a free, limited edition Bose x Stickmen Toys QuietComfort® 45 headphones or SoundLink Flex Bluetooth® speakers. In addition, all NFT holders will get access to exclusive Stickmen Toys x Bose merchandise.
Holders also get real-life benefits
The Stickmen Toys NFT collection from Warner Records and Bose also offers real-life utility to holders. Firstly, holders get the right to vote on the future development of the project. Next, members get access to 'The Playground'. This entails access to live events as well as the ability to claim Stickmen Toys streetwear and physical collectibles.
That's not all. Holders will also have a chance to get rewards from future global brand collaborations. In addition, they will also have priority access to future Warner Records NFT drops. Once the collection drops, you can mint the NFTs on the Stickmen Toys website.
Read the full article here